How to install WooCommerce DPD UK? #
Check out the Installation guide →
Does the plugin support DPD Local? #
Yes, this plugin supports both standard DPD UK services and DPD Local services.
Is it necessary to have a DPD account? #
Yes, to use the plugin, you must have a DPD or DPD Local account. You also need the API access: username, password and account number.
How to get a DPD or DPD Local account? #
To use DPD, you need to sign a contract with DPD. If you do not have a contract yet, check out the DPD New Customer Enquiry.
For DPD Local services, you just need to register an account at DPD Local New Customer Enquiry.
How to enable the API access? #
In order to access the DPD API, please contact your account manager. If you use DPD Local, then request an API access at MyDPD Local.
Why can I create only one shipment per order when shipping internationally? #
According to the latest Brexit-related regulations, all the international shipments not only require to declare what kind of products are shipped but also providing the information which package exactly was the certain product packed into: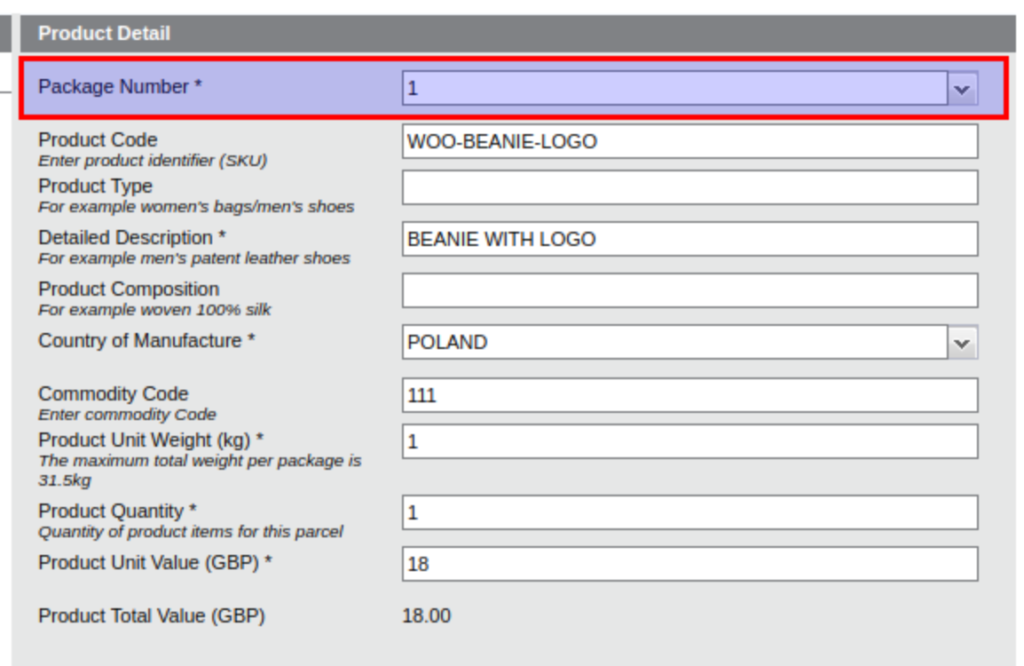 This is why the permitted amount of international shipments was reduced to 1 per order. The aforementioned restriction was set to help you avoid any difficulties with further shipments' processing in the DPD UK systems. Should you require any additional information on this matter, please contact us directly at https://octolize.com/support/.
What are the weight restrictions of the DPD local online services? #
For international and domestic services, maximum weight of the parcel is 30 kg. However, each service has its own size restrictions based on the weight and dimensions of the parcel.
You can find detailed restrictions for Domestic and International parcels, as well as the Volumetric Calculator, here →