Printers #
In the Printers tab, you can configure printers and set the default printer.
Default printer #
You can set the default printer for all integrations.
In the printer name, in brackets there is the service through which the printer is available (PN – Print Node).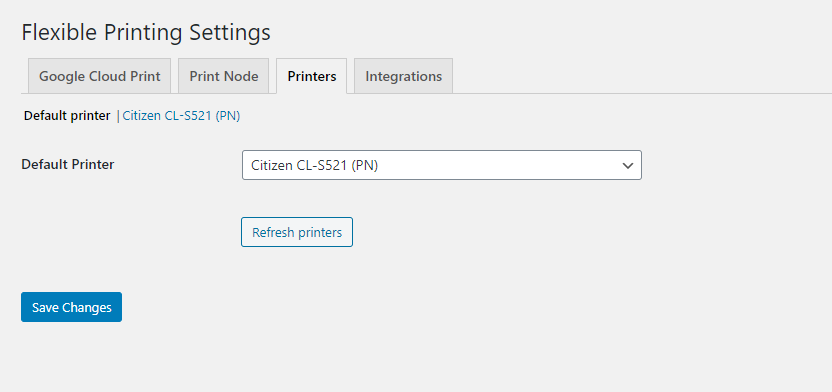 You must click Refresh printers when you remove or add a new printer to the Print Node to update available printers.
Printers settings #
If you added a printer to the Print Node, a new tab will appear in the Printers menu. If there are no options available, this means that the sharing service (Print Node) does not allow you to change the printer's options. In that situation you can Reset Default Settings or Print Test Page.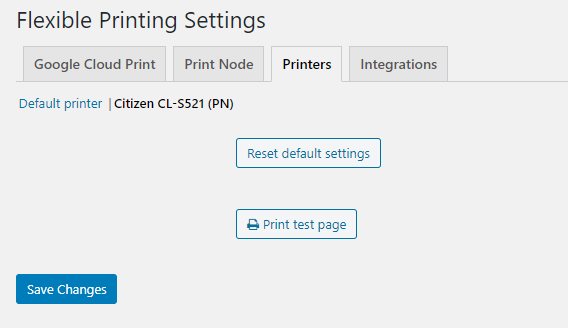 Integrations #
In the Integrations tab, you can configure the printer settings for different integrations (i.e. shipping plugins that create shipping labels).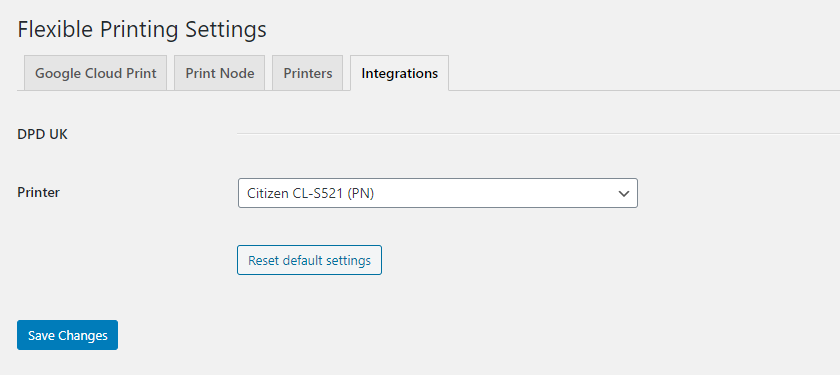 Plugins that integrate with Flexible Printing can share additional options in their configuration. For example, the shipping plugins (i.e. DPD UK) allows you to automatically print shipping labels when they are created.