In line with Flexible Shipping 4.1.0 release the new single shipping methods were implemented to replace the old and previously used group methods.
The newly introduced single shipping methods use exactly the same mechanics as the WooCommerce default ones. They were developed in order to guarantee the coherence with the WooCommerce core as well as to maintain the compatibility with numerous 3rd party plugins dependant on the shipping methods.
Please consider the prior Flexible Shipping group methods as deprecated. If you are a long-time Flexible Shipping user and you've formely used them to configure the shipping in your WooCommerce shop, you should see the following notice on the configuration screen informing about the conversion needed to be performed:

Please mind that converting the Flexible Shipping methods from group to single ones will not affect the way how they were configured. The only change will regard their character and the way how they are recognized by WooCommerce.
The group methods are no longer supported. It's highly advised to convert them to the new single ones before they will be disabled on 1st May, 2021.
How to convert the Flexible Shipping method from group to single one?
Begin the whole process from navigating to the shipping zone where you've previously configured the Flexible Shipping group method within. Once it is reached click on the method's name to move on to the next screen: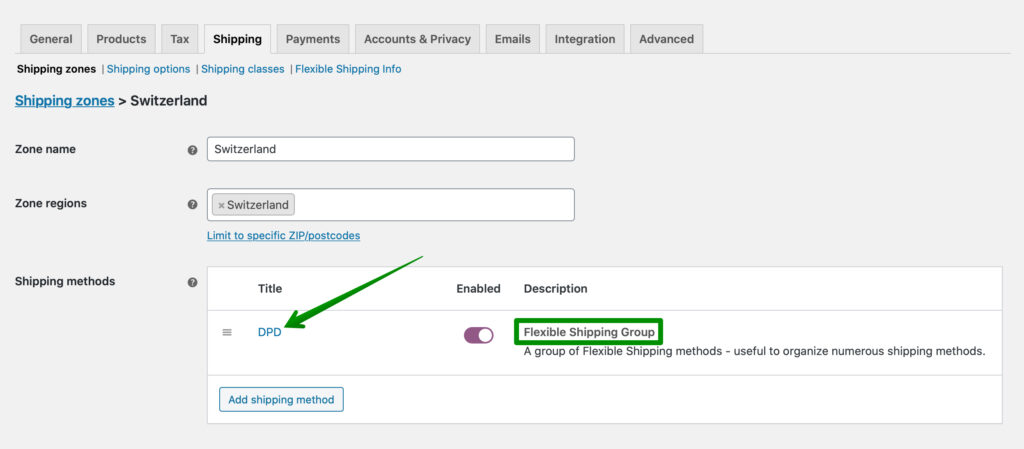 Use the start converting link at the very top of the screen to run the conversion: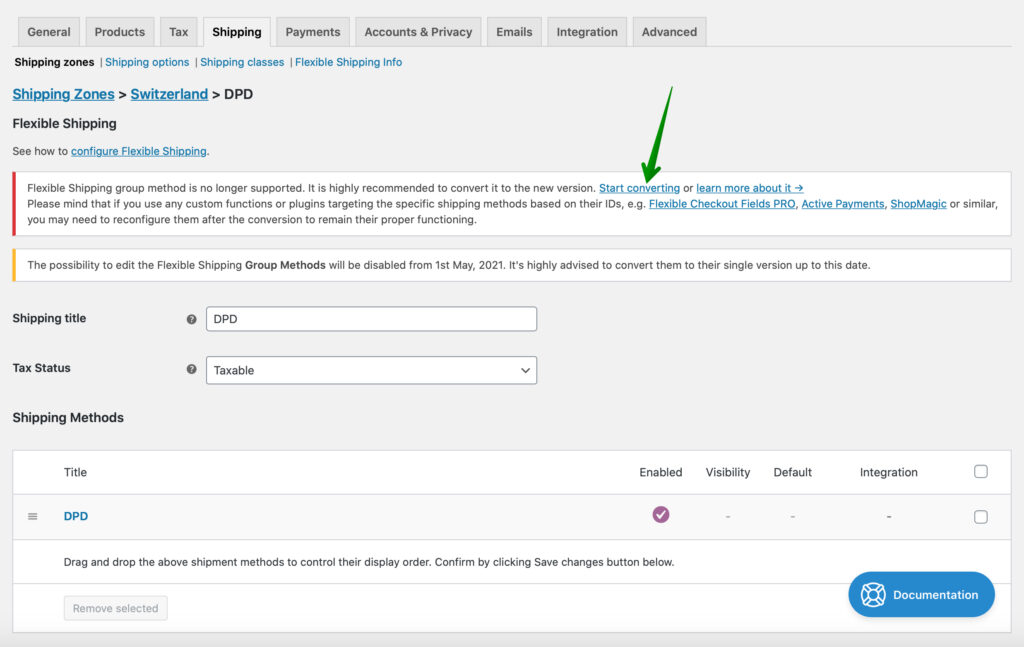 When the conversion is done you should see the following notice: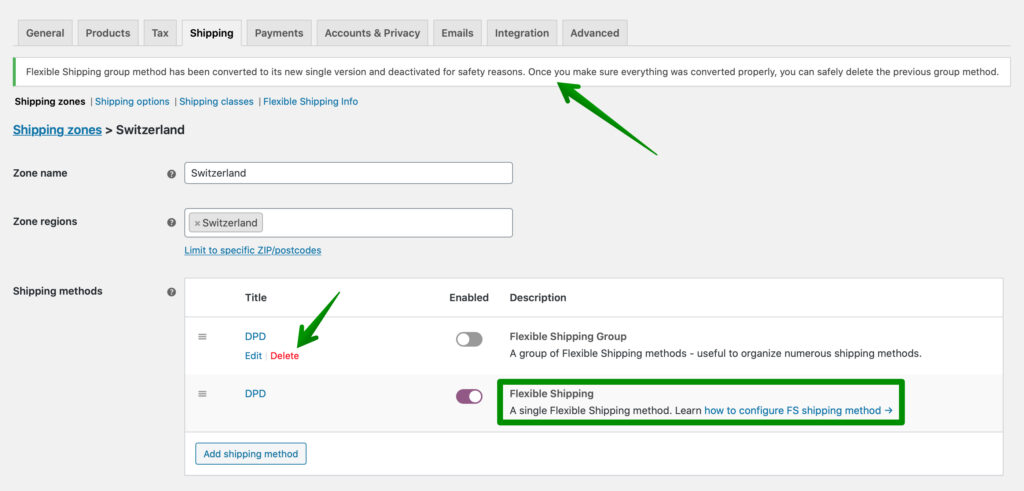 As you can see the former group method was automatically deactivated and a new single one named exactly the same created below. Once you check if everything was converted properly, you can safely delete the inactive and deprecated group method.
If you notice any discrepancies please run the conversion once again.
Please mind that if you use any custom funtions or additional plugins targeting the specific shipping methods by their IDs, e.g. Flexible Checkout Fields PRO, Active Payments, ShopMagic or similiar, you may need to reconfigure them after the conversion to remain their proper functioning.
The conversion results in creating the new single Flexible Shipping methods with the new IDs. That's why it is important to ensure if the additional plugins or custom functions you are using are targeting the right methods after the conversion is done.
Need more information about Flexible Shipping methods conversion?
If you have any additional questions or doubts regarding Flexible Shipping methods conversion, please contact us.