In order to establish the Australia Post API connection you will need to enter an API key for the Postage Assessment Calculator at the very top of the plugin configuration screen:

Once your API key was entered and Save changes button hit, the API Connection Status should change to OK and turn green.
API access to PAC and Postcode Search
Obtaining an API key will require completing a form at https://developers.auspost.com.au/apis/pacpcs-registration.
Start by filling out your details in the form. After completing the data, click Submit button.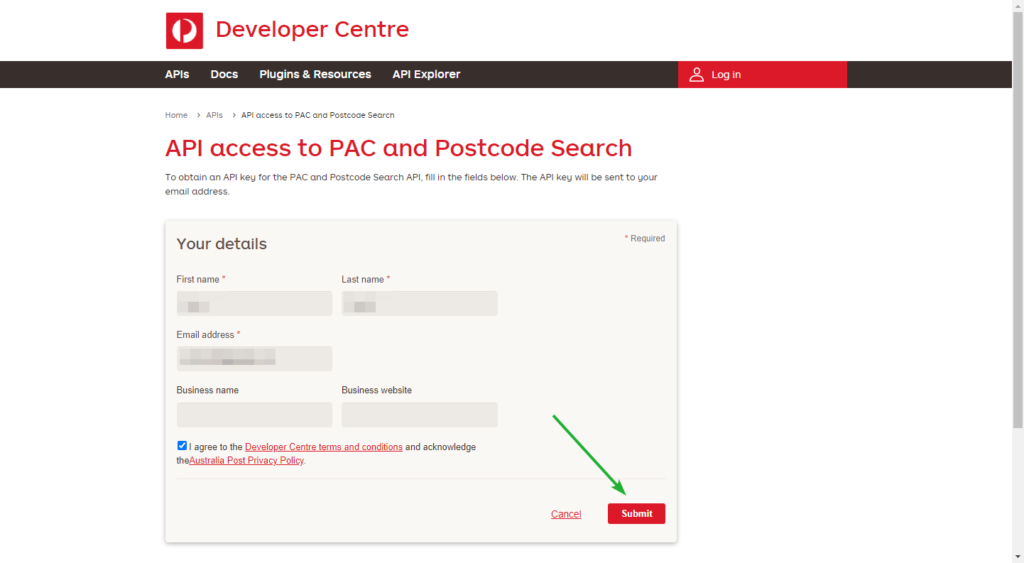 You should receive an email from Australia Post Developer Centre with your API key.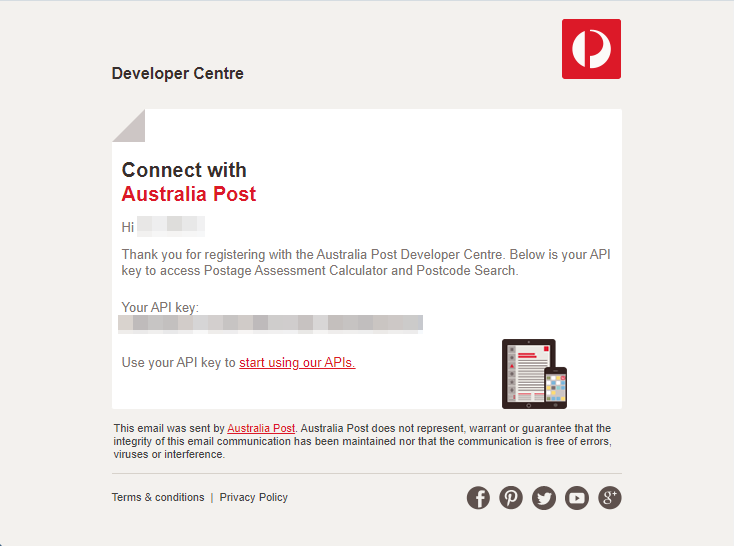 Enter your API key on the Australia Post Live Rates plugin configuraton screen at WooCommerce → Settings → Shipping → Australia Post Live Rates and hit the Save changes button at the bottom.