To get the API key you need to have a FedEx account first. If you haven't created it yet, please check our previous guide How to create an account? →
If you already have one, log in, go to the FedEx Web Services page and click the Move to Production link: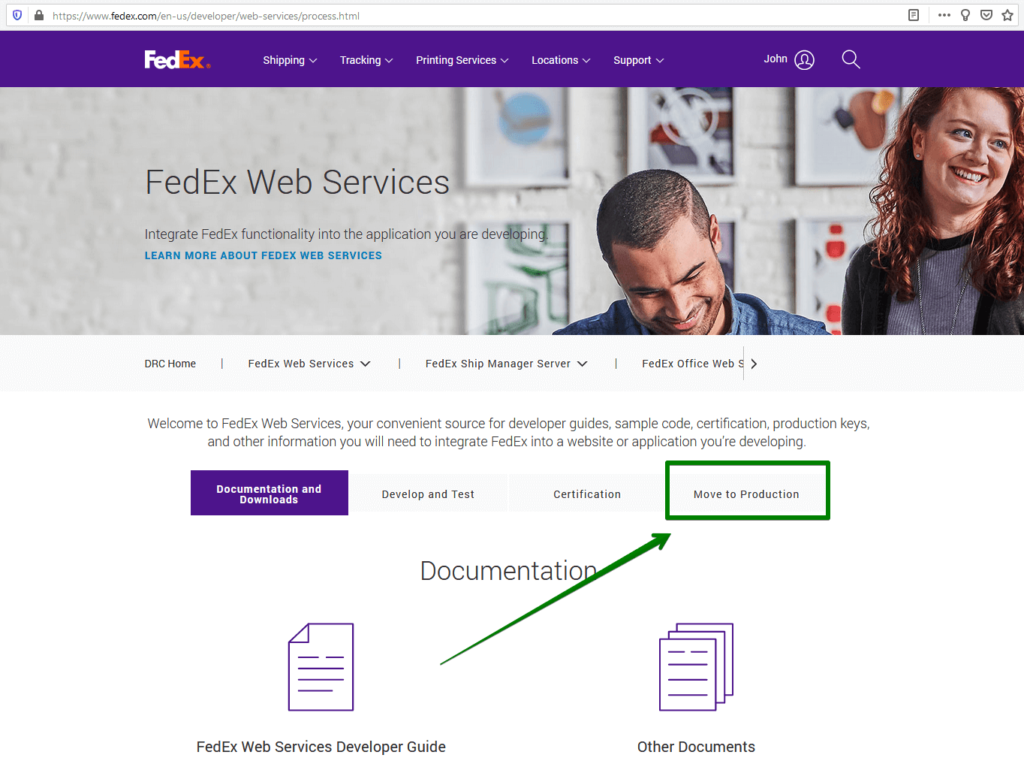 From the tab which has just opened hit the Get Production Key button:
Now you will start the Developers Resource Center Registration process. Accept the Terms & Conditions: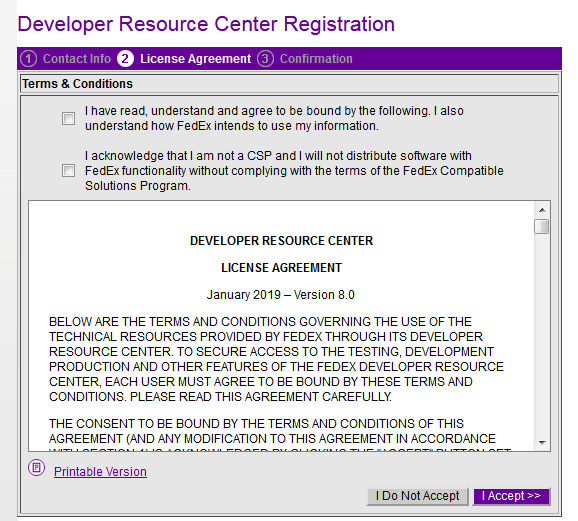 Select the Applications Profile's proper options: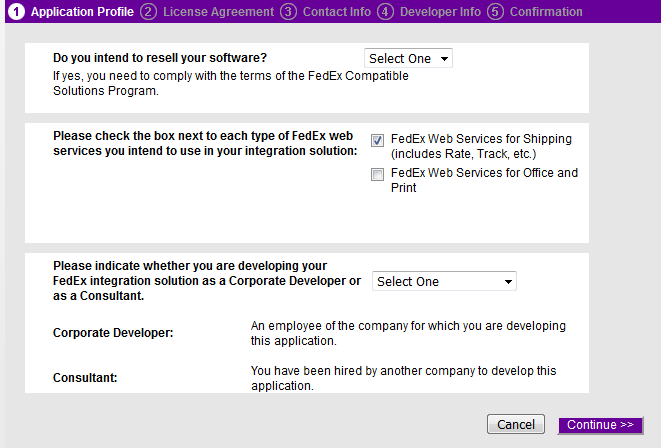 Accept the FedEx Web Services End User License Agreement: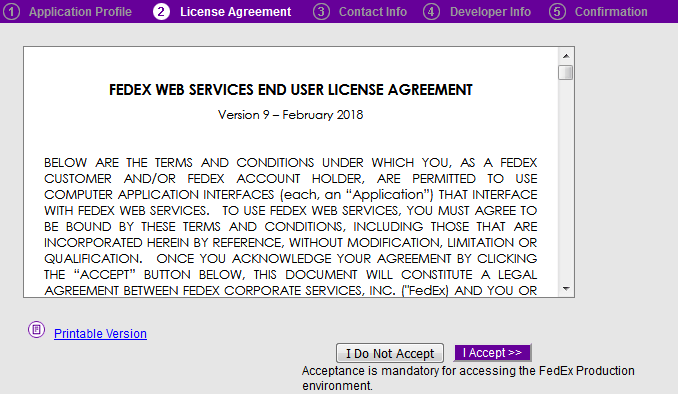 Fill in a Contact Info and hit the Continue button: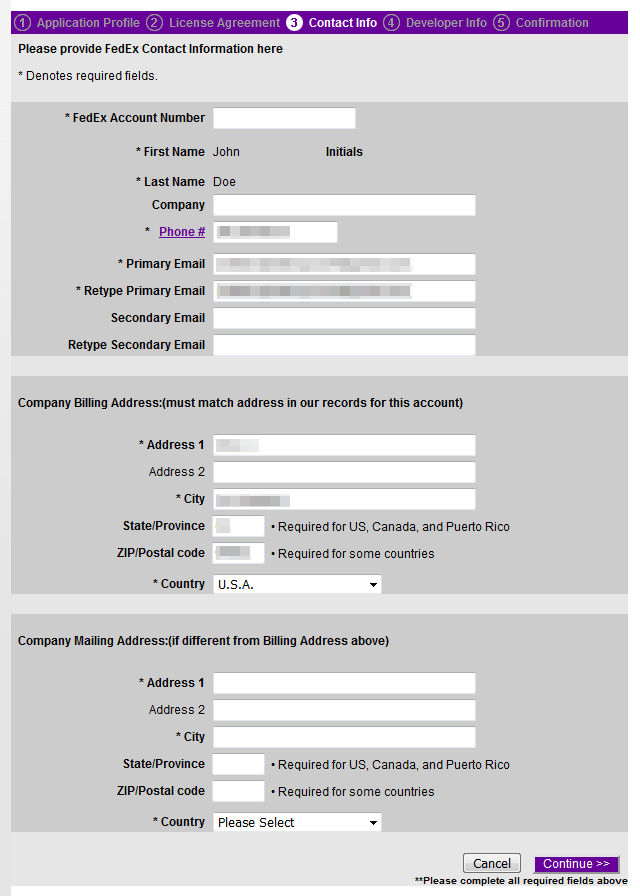 On the next screen provide the Developer Info and finish the whole process until you reach the Confirmation screen: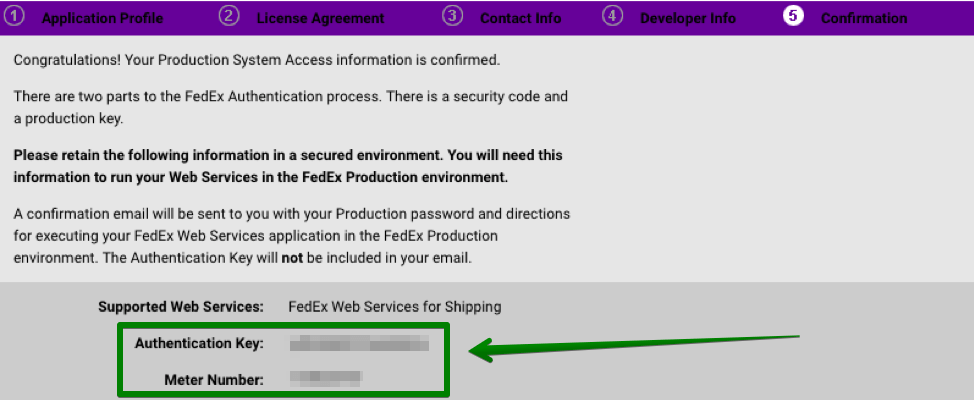 Please note that the data marked green here is the part of the FedEx login credentials so make sure you have copied, printed or wrote it down.
You should also receive an e-mail to the address you have entered before containing the Web Services Password, Account Number and Meter Number: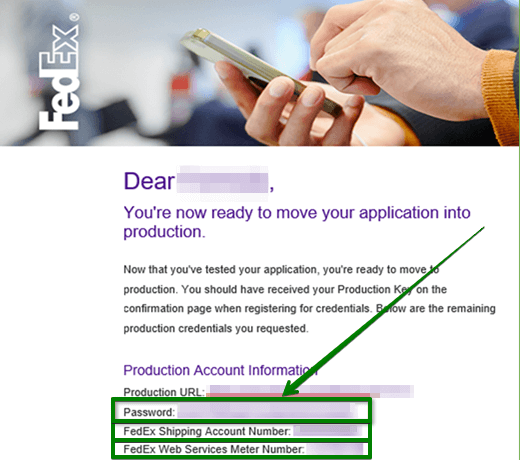 These, along with the Authentication Key (Password) from the confirmation screen above are the complete four credentials that are required to configure theour FedEx plugin in its settings: