Complete FedEx credentials consist of four elements which are neccessary to establish the connection with the FedEx shipping system and to make the plugin work properly. Those are:
Account Number,
Meter Number,
Web Services Key,
Web Services Password.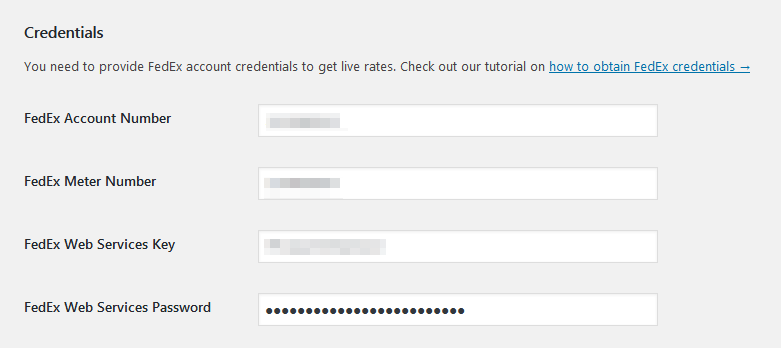 Acquiring all of them is not complicated and takes only a few minutes however, to guide you more precisely we will split our instructions into two parts step-by-step:
How to create an account? (this part)
Creating a new FedEx account

To begin with, go to FedEx Developer Resource Center.
In the upper right section of the main menu click on the Sign Up or Log In link and choose the Create Account from the dropdown.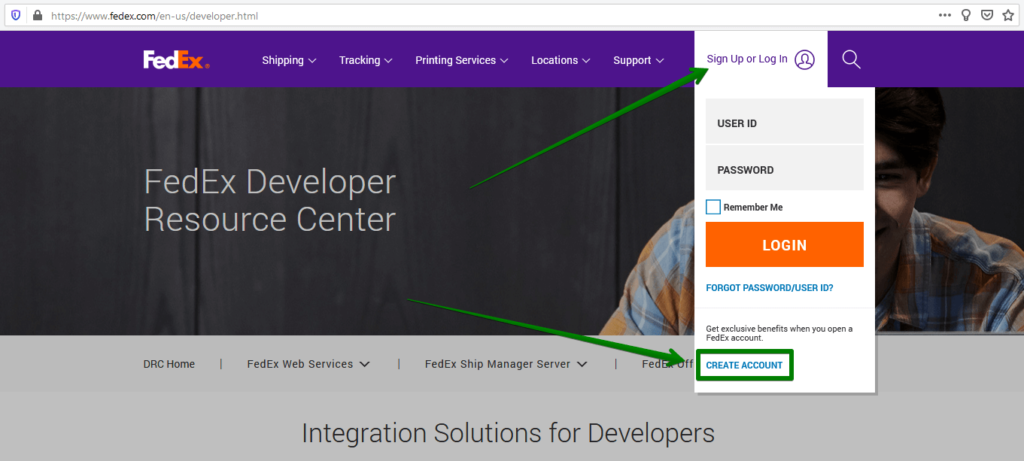 Select the account type which suits you better choosing either the Business or the Personal one: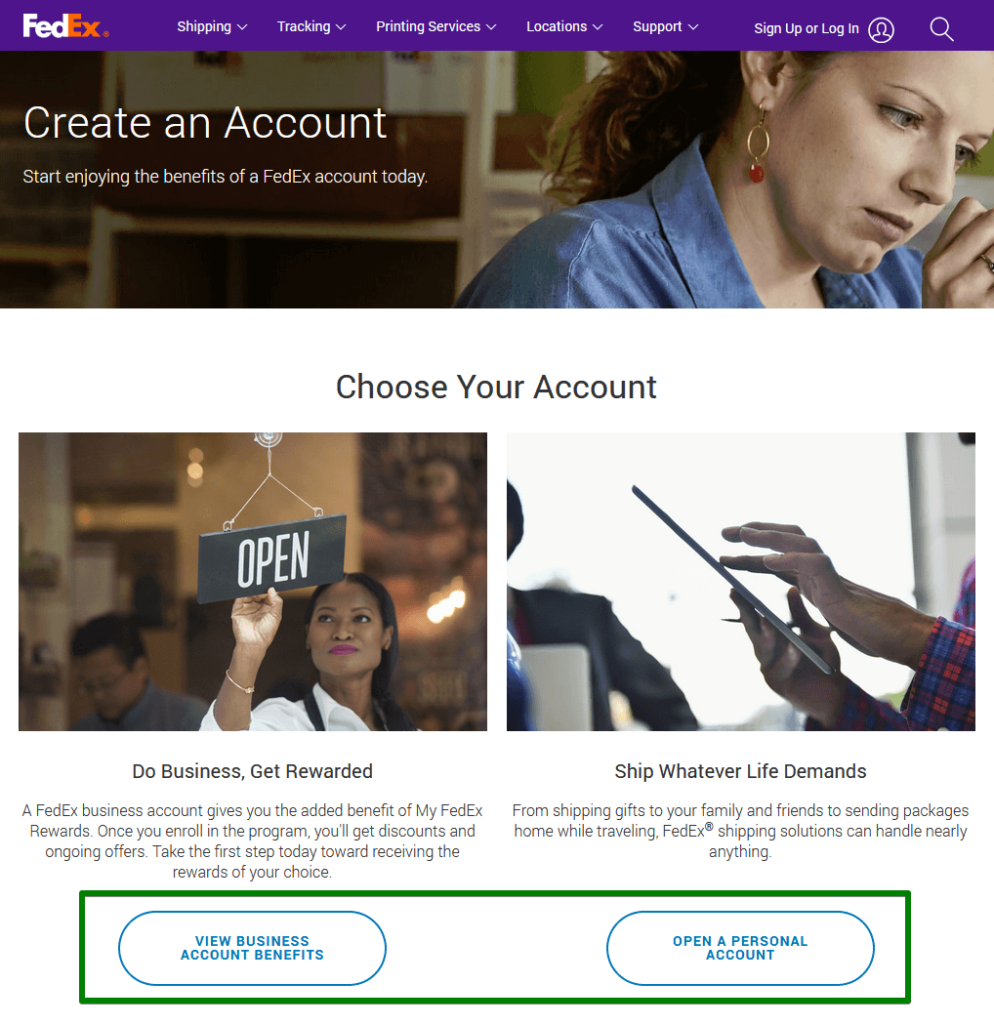 Fill in the registration form and hit the Continue button below:
You will be redirected to the next screen where you will be asked about your credit card details for billing purposes and a few general questions in the bottom: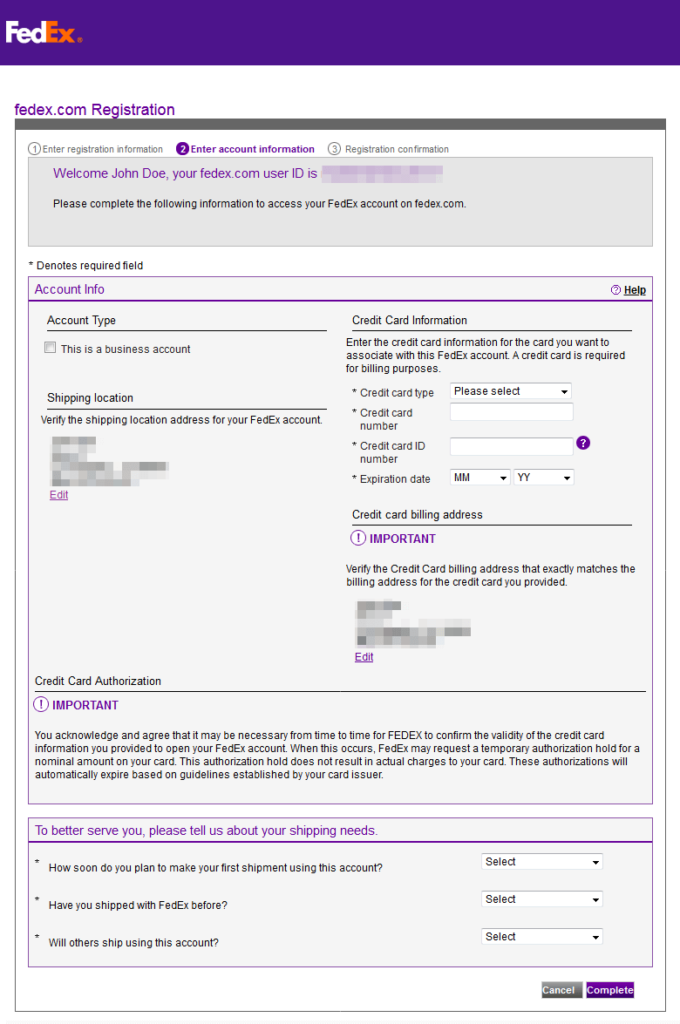 Once you entered all the neccessary data, click the Complete button. You should be automatically taken to the new account confirmation page.
Now, having your account created and active you can move to the second part of our guide – How to get the FedEx API key? →.