In this article, I'll teach you how to configure WooCommerce free shipping coupon. In this configuration, you will have both Free Shipping and Flate Rate shipping method. The second one will not show in the checkout when Free Shipping is available.
Let's say we want to configure such rules:
£10 flat rate
free shipping with coupon
By default, you configure two shipping methods: Flat Rate for the first condition and Free Shipping for the second one.
Free Shipping is not difficult to configure. However, there is a problem with such a configuration. Both of the shipping methods will show up in the cart.
I will tell you more about it later and I will give you a few solutions.
The configuration of WooCommerce free shipping coupon
Go to your shipping zone.
Click the Add shipping method button and select the shipping methods.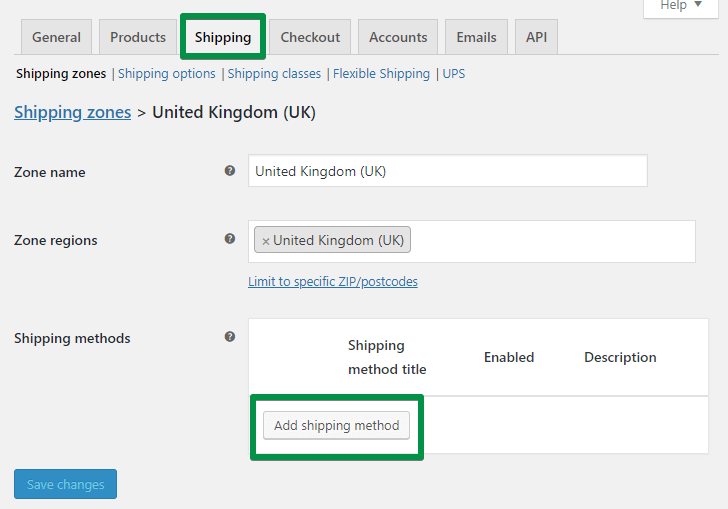 Click on the Flat Rate. The Flat Rate Settings for our example will look like this: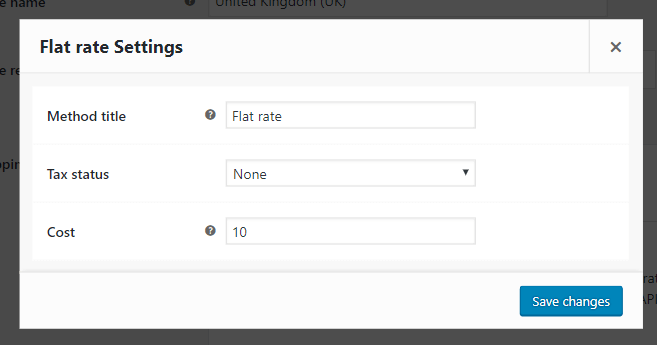 Next step is to configure the Free Shipping method. If you need help with it, read our WooCommerce Free Shipping Guide →
Once you add these two methods, you will see such screen: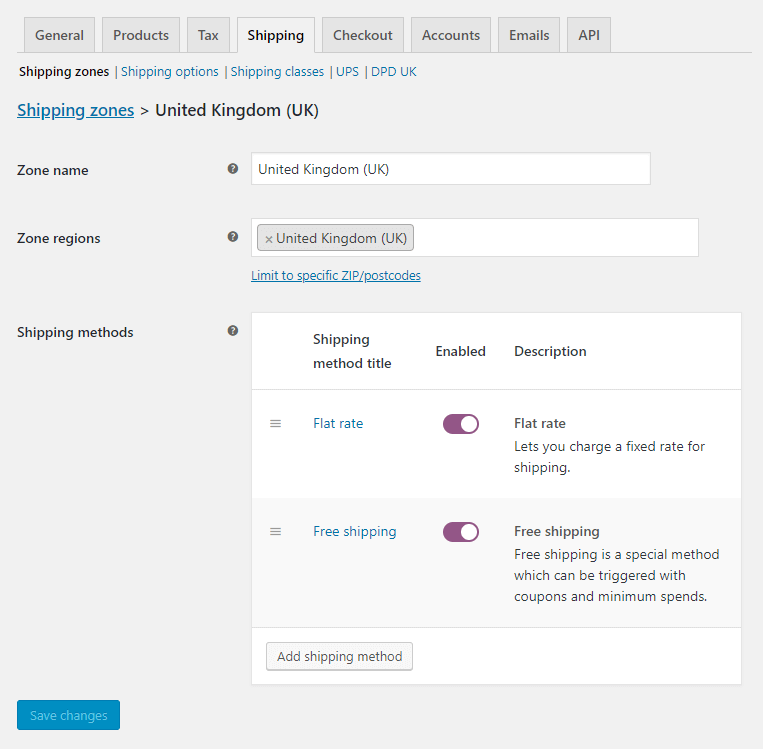 You need to create a coupon next:

If you don't have Coupons in WooCommerce menu, you need to activate them. You'll find the option in WooCommerce settings: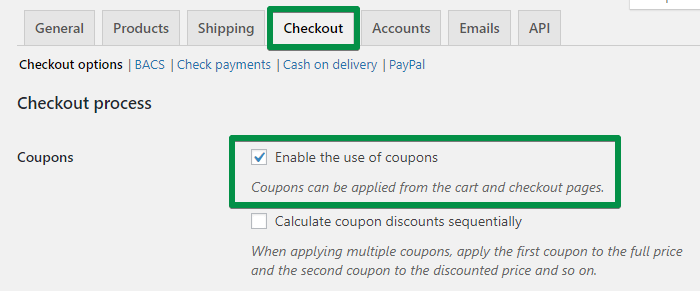 While creating a coupon, you need to mark Allow free shipping checkbox: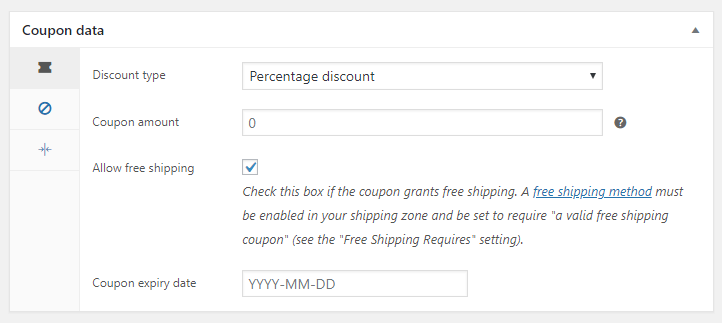 That's all. You have configured WooCommerce free shipping coupon and it works now in your store.
You can use the coupon for marketing purposes.
But there's one thing I mentioned at the beginning of this article.
The problem: two shipping methods in the cart
When customers add the coupon to an order, they will see both shipping methods: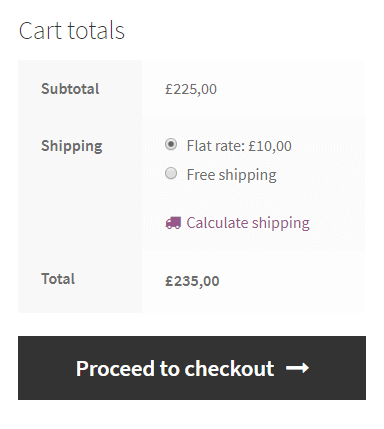 But in such situation you want to show only the Free Shipping, right?
So we want to configure it this way:
When customers don't add a coupon to an order, there should be £10 flat rate in the cart: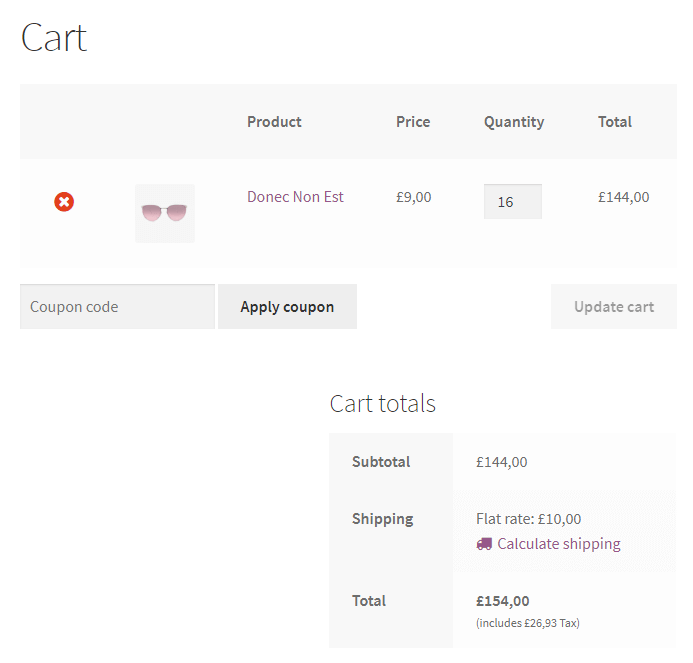 When they use a coupon, there should be only Free shipping available:
I think that free shipping coupons should work this way by default.
The solutions to hide other shipping methods
You need a function that will hide all other shipping methods except for the Free shipping.
I found two solutions:
I'll guide you through both of them.
WC Hide Shipping Plugin
It's easier to use a plugin.
You need to download WC Hide Shipping Plugin. It is a free plugin. Over 5.000 stores use on a daily basis.
You need to install and activate the plugin. Next, you can configure it.
Go to WooCommerce → Settings → Shipping → Shipping options: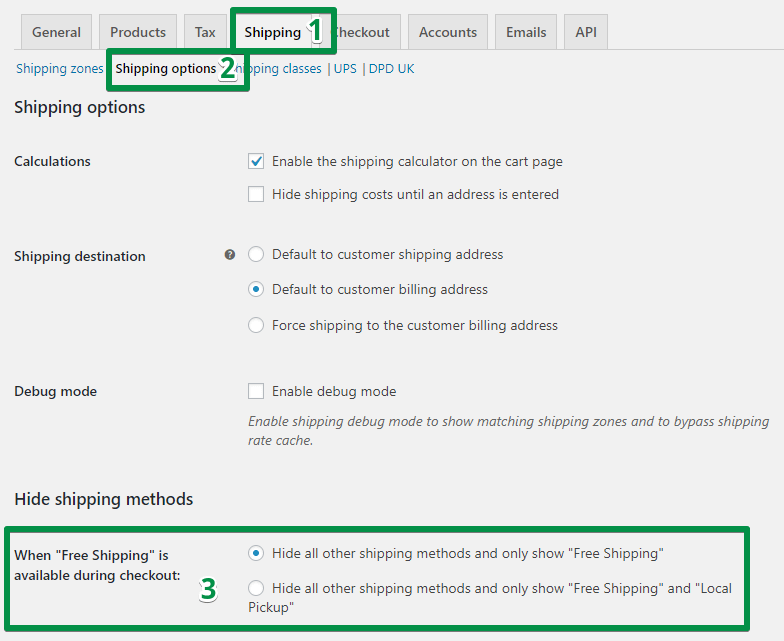 As you see above, you can select which shipping methods the store should display in the checkout:
Free Shipping or
both Free Shipping and Local Pickup
You can select the second option if you use Local Pickup in your store.
Snippet
There is another solution. You can simply add a snippet to your theme's function.php file.
It's a short snippet as you can see below: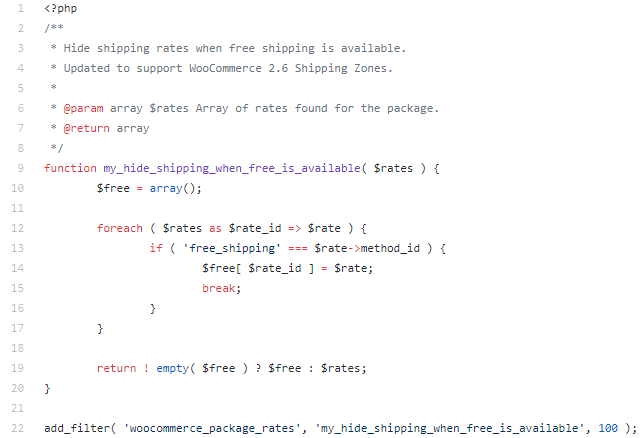 Flexible Shipping plugin as an alternative
You can use Flexible Shipping plugin that we developed instead of Flat Rate.
Over 229,579 stores worldwide use this plugin on a daily basis.
This plugin lets you create table rate shipping methods. Learn more about them.
It is very powerful. People appreciate Flexible Shipping! Look: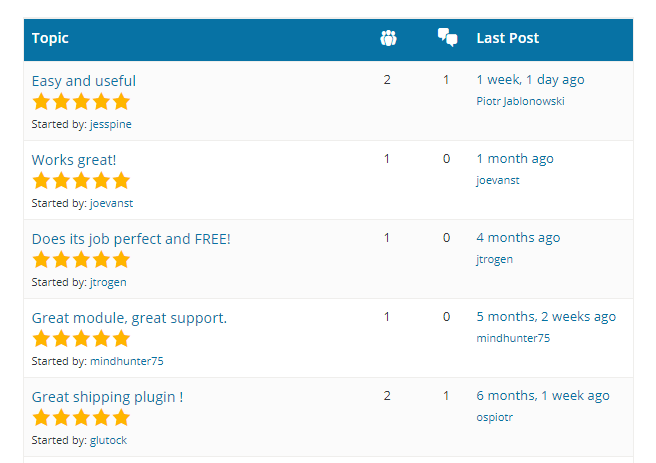 This plugin is not only powerful. It is available to download for free!
Flexible Shipping WooCommerce
The best Table Rate Shipping for WooCommerce. Period. Create shipping rules based on weight, order totals or item count.
Download for free
or
Go to WordPress.org
Octolize
Last Updated: 2023-09-06
Works with WooCommerce 7.8 - 8.2.x
Summary
In this article, you have learned how to configure WooCommerce Free Shipping Coupon. Also, you have learned three solutions to hide all other shipping methods in the cart.
If you need any more help, let us know in the comments section below.
Yet another thing. I want to recommend you our Ultimate Guide to WooCommerce Shipping.