In this article, you will learn everything you need to know about WooCommerce free shipping over amount. I'll show you a free plugin that allows you to easily configure free shipping over amount and hide the paid shipping methods when the free shipping treshold is reached.
What is the Free ?
Let's start with the basics. Entrepreneurs work hard to set and achieve their profit goals. Business is not a charity. That is why, a lot of managers have a strong bias against offering anything for free. However, in this case, the expression is purely a marketing tool – used because it can significantly increase your sales. The truth is, that free shipping is not entirely free. Additionally, it is a great incentive to encourage customers to spend more. You should approach it as a business model. Merchants simply hide the costs in product's price, rather than being upfront about it.
Why you should offer free in your store?
It may sound bizarre, but customers actually prefer the shipping cost to be hidden in the price and love to receive free shipping. The research data does not lie. Let's take a look at some interesting facts:
96% of people surveyed by Lab42 said, that

they would be more likely to make a purchase online if a shop offers free .
93% of participants for a Return survey chose free when given a choice between discounted items or a bonus good with their purchase, assuming the same value for each. People prefer free over discounts

!

According to One Marketing Land's survey,

90% of customers think, that free is the best incentive to shop online.

That is most surely a huge percentage.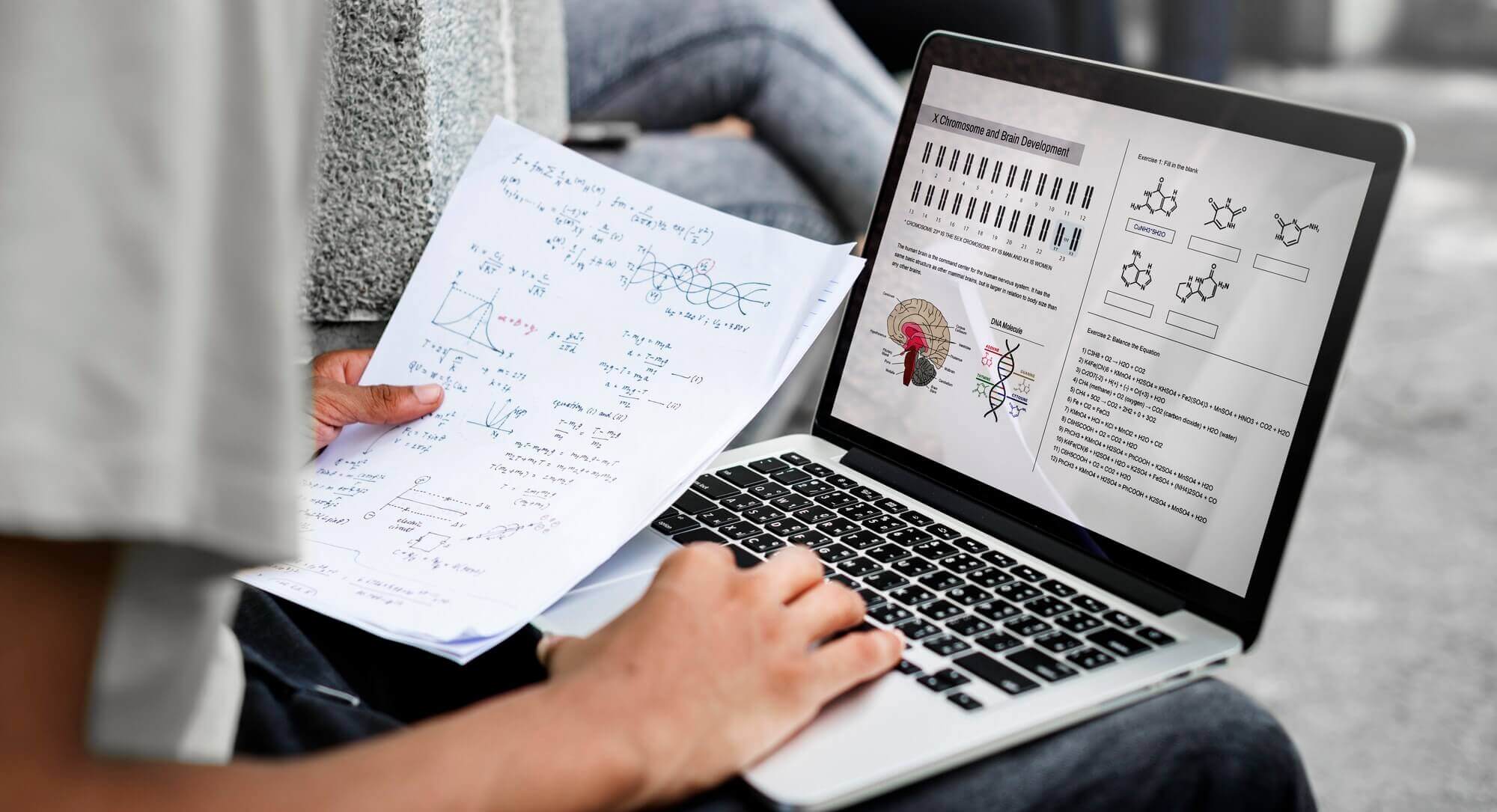 Clearly, free shipping is by far the best tool to boost your sales and attract potential customers. Real money lies over there. Thousands of shops offering weird discounts are actually missing the key to increase the conversion rate. What is most interesting, all the research data points out an astonishing tendency. Online users would still prefer to select an item with free shipping, rather than a discounted item with shipping costs, even if the total value of the cart is still the same!
As simple as it is, people really hate shipping costs. High delivery charges are the number one reason causing consumers to abandon online purchases, according to a survey by PayPal and comScore. A shocking 43% of those surveyed didn't pay for items in their shopping carts because shipping fees were too high. Nobody likes extra costs. It is quite understandable why free shipping would make customers feel safe about no additional fees. To put it simply – it makes the cost calculation steady from product page to checkout.
Default WooCommerce Free Shipping Method
WooCommerce has a free shipping feature built-in. That's great! It's much easier to configure it when it's supported, without the need for a plugin.
You need to go to the shipping zone to which you want to add your free shipping method (step 1). You'll find it in WooCommerce → Settings → Shipping. Then you need to click on the Add shipping method button (step 2). Look at the screenshot: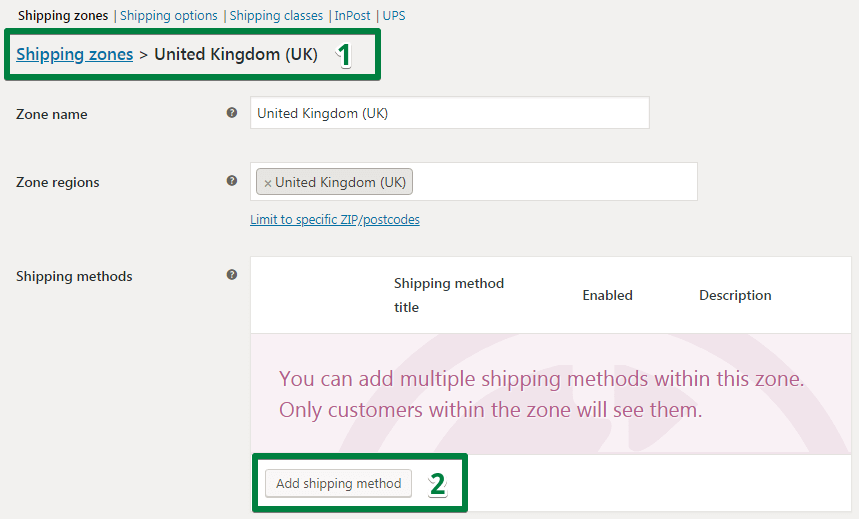 A new window will pop up. You need to provide a Title. The title is used to display a shipping method in the cart and checkout.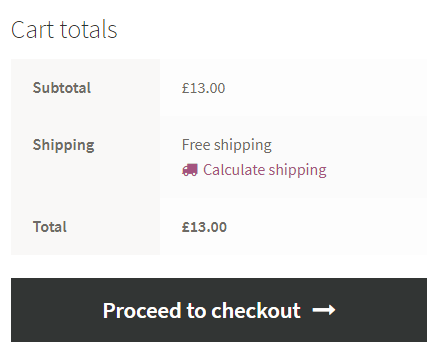 Conditions required to apply free shipping
The key feature in the WooCommerce Free shipping settings is the Free shipping requires… option. It differs the free shipping method from other methods: Flat rate and Local pickup.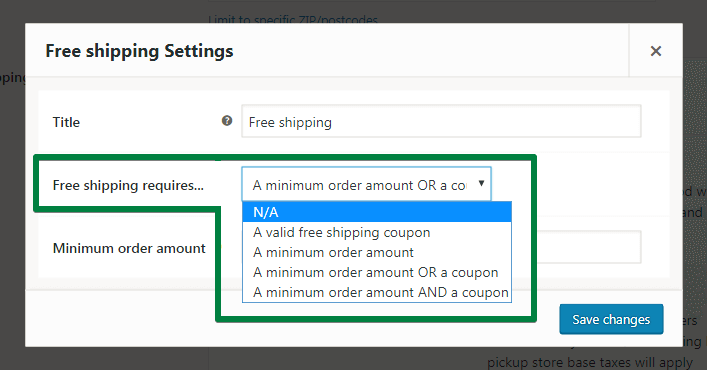 This feature gives us all the options we need. I'll guide you on them.
N/A
You can offer free shipping without any conditions. It will be offered to every customer in your store, for every order. If your pricing strategy allows for such a shipping method, feel free to configure it this way!
Valid free shipping coupon
The first option for WooCommerce free shipping is to generate a valid free shipping coupon. How to generate such a coupon for marketing purposes? Just go to WooCommerce → Coupons → Add new and mark the Allow free shipping checkbox: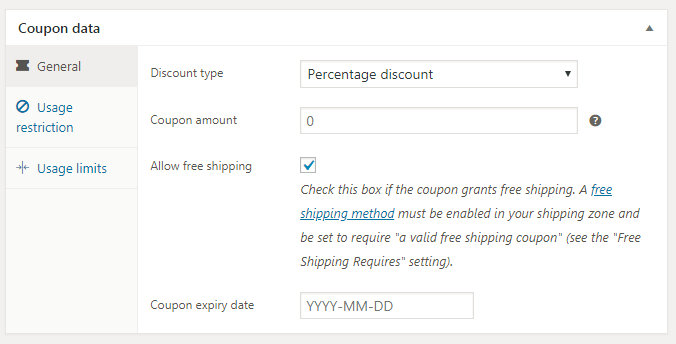 Don't you have coupons feature in your store? Learn how to enable it and create WooCommerce coupons →
I created shippingpromo coupon here. Look how it works in the cart:
As you see, before I use the coupon, there is only one shipping method available: Flat rate. The second one – Free shipping – appears only after successfully applying the coupon.
You need more than one shipping method in your store if you offer the free shipping method with conditions. Unless you create another one, your customers won't be able to place an order!
Minimum order amount
Free shipping is a great marketing solution for generating more sales. People often add more to the cart to get free shipping.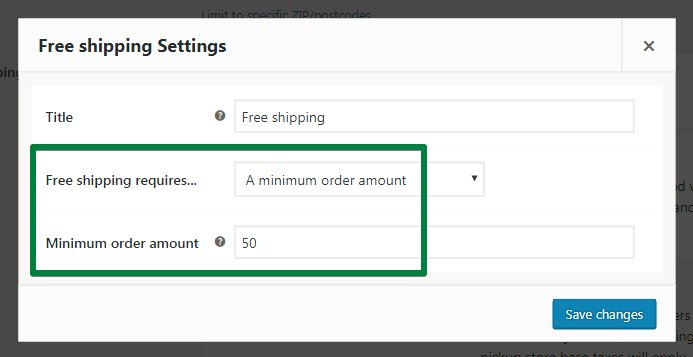 Think about your costs and profits. Do you know when you can cover the shipping rate to still be profitable? Enter the amount in the Minimum order amount field and Save changes.
Valid coupon AND/OR minimum order amount
WooCommerce free shipping method offers something more: the hybrid solution. You can configure the method to apply when:
a customer provides a coupon for free shipping AND their order is above some amount,
a customer provides a coupon OR their order is above some amount.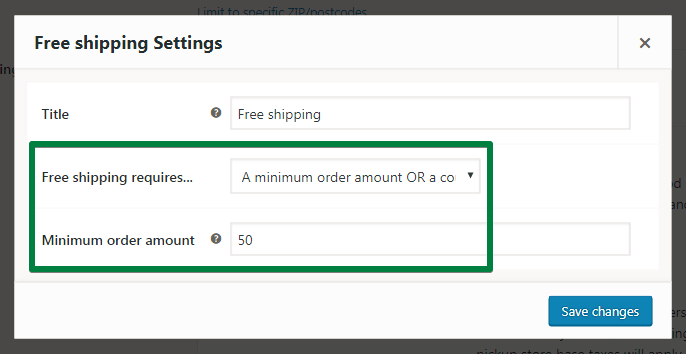 From a marketing perspective, you can make more types of promotions. Sometimes it's better to offer free shipping above some amount, but only for customers with a coupon.
That coupon could be distributed exclusively via newsletter or social media. Configure the WooCommerce Free shipping method the way you need, the way it fits your store's marketing vision.
How to configure WooCommerce Free Shipping over amount?
Default WooCommerce Shipping Methods
Let's say we want to configure such rules:
£10 flat rate
free shipping on £200 order or more
By default, you configure two shipping methods: Flat Rate for the first condition and Free Shipping for the second one. Free Shipping is not difficult to configure. However, there is a problem with such configuration. Both of the shipping methods will show up in the cart.
Go to your shipping zone: WooCommerce → Settings → Shipping and select your shipping zone.
Click the Add shipping method button and select the shipping methods.
Once you add them you will see such screen: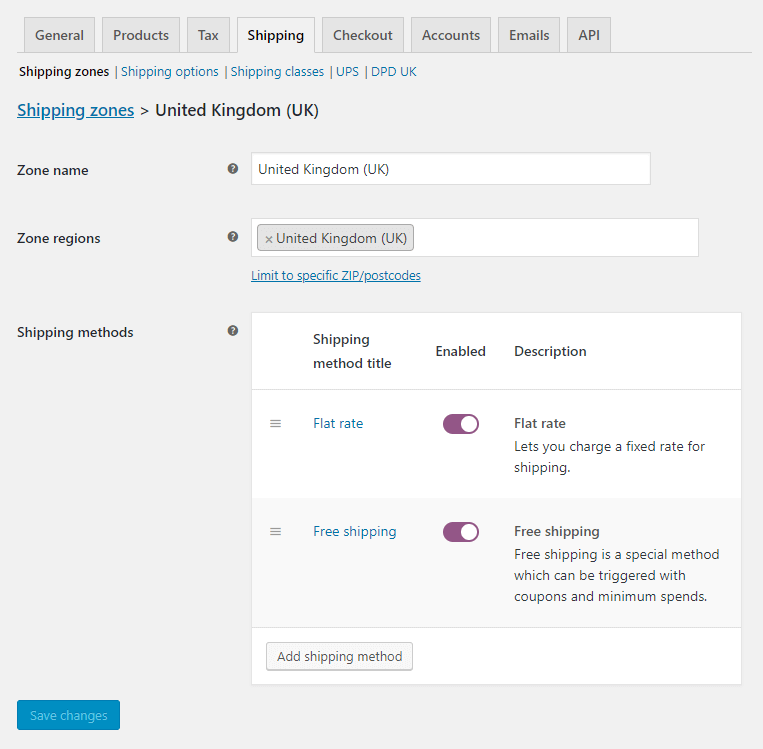 Click on the Flat Rate. The Flat Rate Settings for our example will look like this: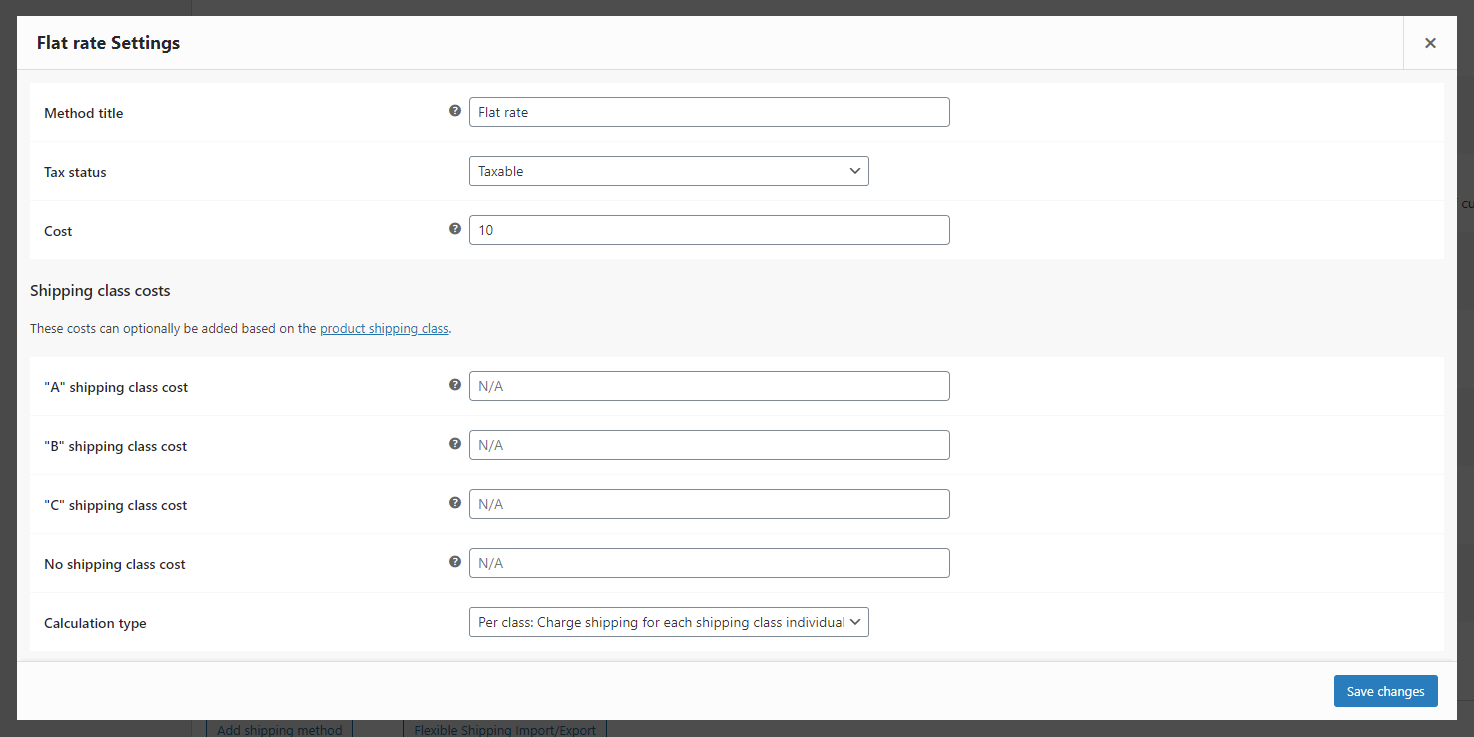 Next step is to configure the Free Shipping. You configure this shipping method that way: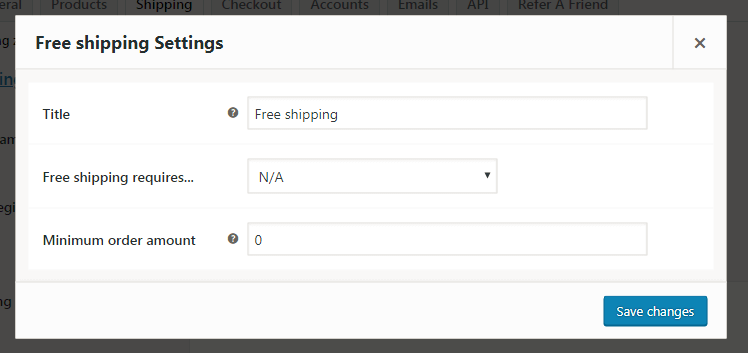 It works now. You have configured WooCommerce Free Shipping over amount.
The problem: two shipping options in cart
What's the problem then? When customers exceed, £200 in order, they will see both shipping methods: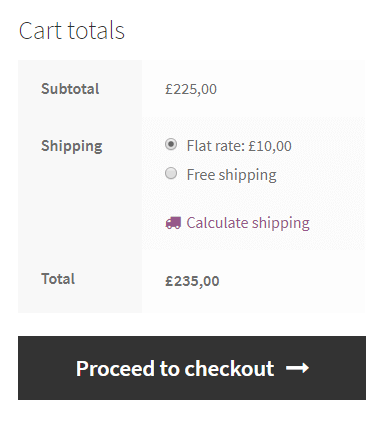 What you probably want to achieve is to show only one of the shipping methods. The Free Shipping.
When customers don't exceed £200 in order, there should be £10 flat rate in the cart: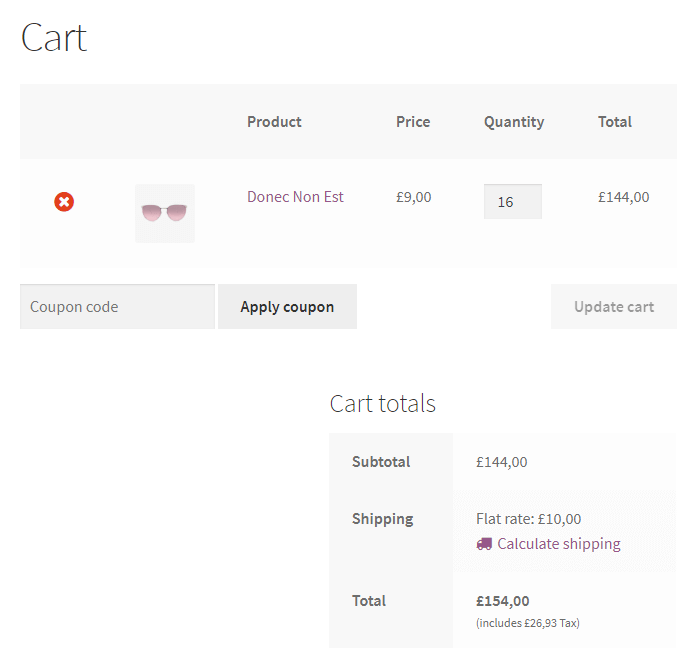 When they exceed £200 in order, there should be only Free shipping available: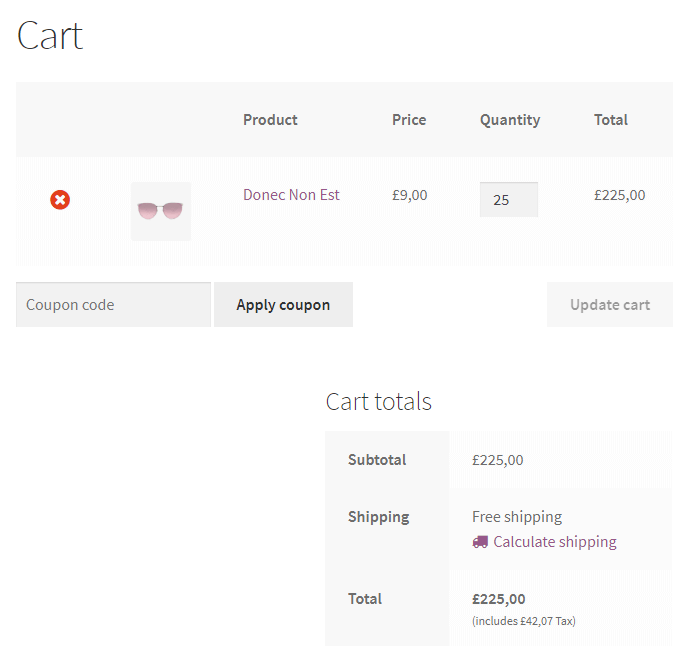 I think that it should be the default way in which WooCommerce Free Shipping over amount works.
If you share my view, check out the solutions I found.
Flexible Shipping plugin
This is probably the simplest solution to configure WooCommerce Free Shipping over amount. You can just use the Flexible Shipping plugin that we developed. It's a free WooCommerce table rate shipping plugin that's used daily by over 100,000 stores worldwide.
This plugin lets you create conditional shipping in your WooCommerce store, and it's much more powerful than regular flat rate shipping method.
How to configure WooCommerce Free Shipping over amount with the Flexible Shipping plugin?
Look: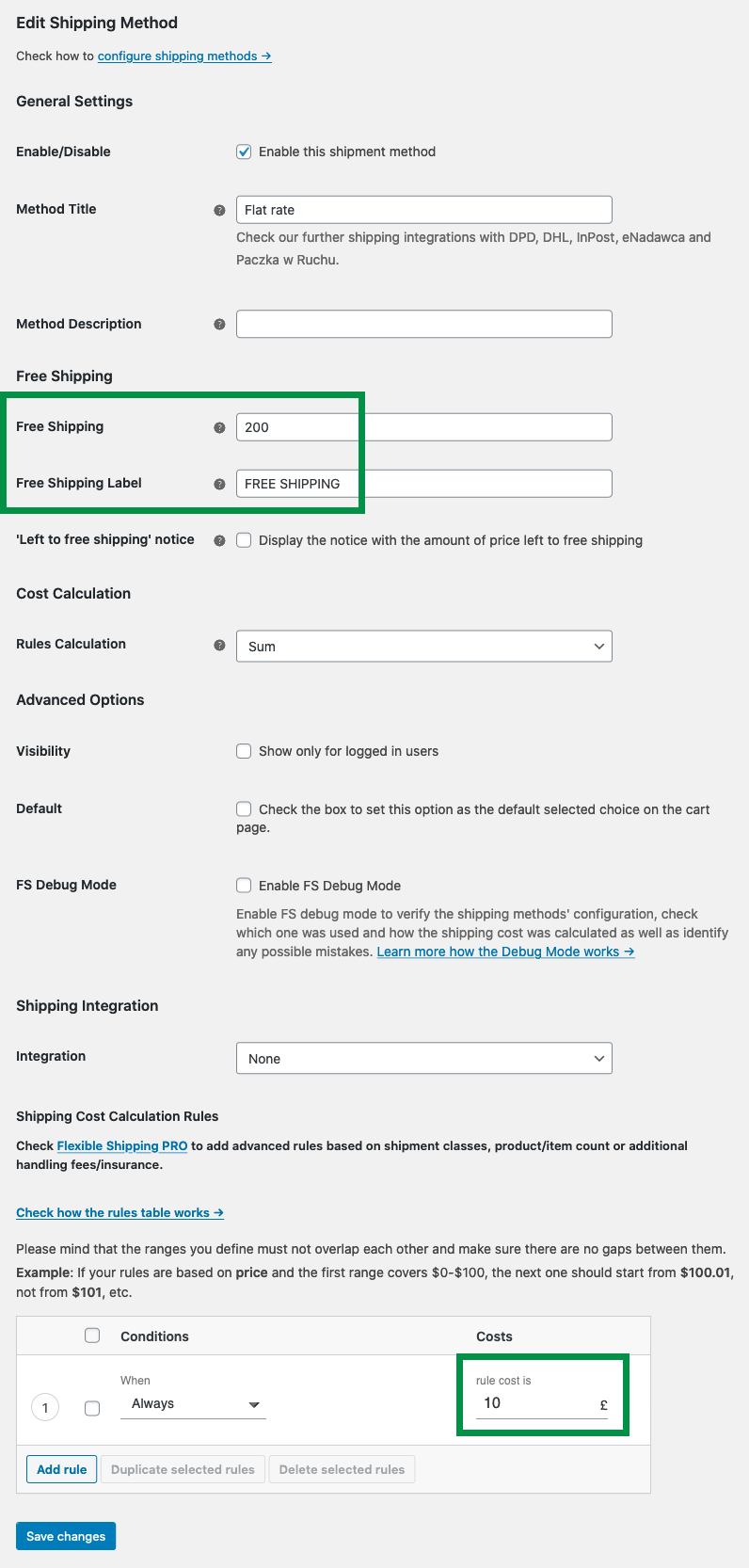 You simply set 200 as Free Shipping. Next, you add only one table rate shipping rule by setting rule cost is: 10.
It will work the same way as the previous configuration, based on both Flat Rate and Free Shipping methods. However, it is definitely easier. You will do the whole configuration in one shipping method. What's more, the plugin has a built-in Free Shipping label option. If free shipping is applied, you can display additional information for your customer. It's a small thing, but it works great as a UX touch, and it will also reduce abandoned shopping carts.
Most importantly, by using one shipping method, you will avoid the problem that occurred when using the default shipping methods – two shipping methods in cart.
Display Remaining Amount to Free Shipping
If you want to further strengthen your free shipping and increase the value of your sales cart, the plugin has another feature: free shipping bar. Thanks to it, your customers will get information in their shopping cart and on the order page about the amount missing for free shipping in WooCommerce.
This plugin is not only powerful. It is available to download for free!
Flexible Shipping WooCommerce
The best Table Rate Shipping for WooCommerce. Period. Create shipping rules based on weight, order totals or item count.
Download for free
or
Go to WordPress.org
Octolize
Last Updated: 2023-11-23
Works with WooCommerce 7.9 - 8.3.x
The configuration example shown above was a rather basic use of the plugin. If your free shipping scenario is more complex check out the more advanced scenarios:
Disable Free

Products

for Certain
Offering free shipping in your online store is a great way to boost sales. However, for some products, it might be unprofitable. The solution for that is to disable free shipping for certain products.
Free with Weight Limit
Free shipping can be a very effective marketing tool that should benefit both the customer and the store owner. But, if the order weight exceeded a certain amount, it can be problematic. If you sell heavy products in your store you should consider setting a weight limit for free shipping and offer different shipping option for overweight orders.
Quantity Based Free
Free shipping over amount is not the only way to set the free delivery options. You can use the quantity of the ordered products as the factor that will determine the no shipping fee.
based on numerous factors
If your requirements for shipping methods are even higher you can use Flexible Shipping PRO and set up shipping based on one of the available conditions:
– order weight
– product size
– product (WooCommerce shipping class, product category, specific product)
– user role
– time (day of the week, time of the day).
Flexible Shipping PRO WooCommerce

$

89
The best Table Rate Shipping for WooCommerce. Period. Create shipping rules based on weight, order totals or item count.
Add to cart
or
View Details
Octolize
Last Updated: 2023-11-16
Works with WooCommerce 7.9 - 8.3.x
Hide other shipping methods when Free Shipping is available
In this article, you have learned how to configure WooCommerce Free Shipping over amount with free WooCommerce plugin.
If you need any more help, let us know in the comments section below.
Yet another thing. I want to recommend you our Ultimate Guide to WooCommerce Shipping.