DPD Local is one of the best shipping options in the UK. It's cheap and with DPD Local Pickup, can be very useful for WooCommerce clients. Let's answer the question on how to integrate DPD Local with WooCommerce? All you need are two popular plugins.
DPD UK & DPD Local WooCommerce plugin
First of all, you need a proper plugin. I recommend DPD UK & DPD Local WooCommerce plugin, which was made especially for DPD Local. It offers all of DPD WooCommerce features like parcel tracking, automate shipping process and creating shipping labels. Long story short, it's the best tool to integrate DPD Local with WooCommerce.

DPD UK & DPD Local WooCommerce
Ship your DPD orders faster. Collect shipping details, download printable shipping labels, track parcels - everything is automated.
Add to cart
or
View Details
Octolize
Last Updated: 2022-08-08
Works with WooCommerce 6.4 - 6.8.x
Flexible Shipping plugin
DPD UK & DPD Local WooCommerce uses Flexible Shipping plugin to make shipping methods in WooCommerce, so you also have to install it. But don't worry, you can use the free version of it. It's a very popular table rate shipping plugin with 216,309 active installs.
Get API access in DPD Local
When you have both of the plugins installed, it's time to make DPD Local New Customer Enquiry. You have to request API access at MyDPD Local to connect WooCommerce with DPD Local services. It's quite complicated, but don't worry, we made a complete guide about getting API access in DPD Local.
Integrate DPD Local with WooCommerce
With both plugins and API access, you can finally integrate DPD Local with WooCommerce. Go to WooCommerce → Settings → Shipping → DPD UK.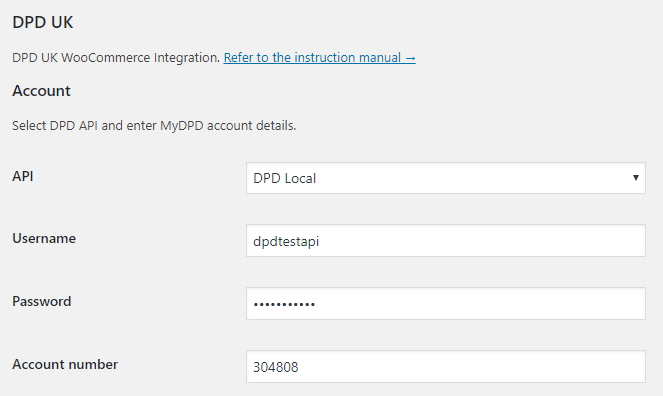 In API field choose DPD Local, and enter your Username and Password from the DPD Local account. Click on Save changes and if everything is correct, the connection status should change to a green OK.
When you are connected, other options will display on the same page. Let's outline them one by one.
Creating shipments
In Creating shipments section you can decide if the plugin creates shipments automatically based on the order status.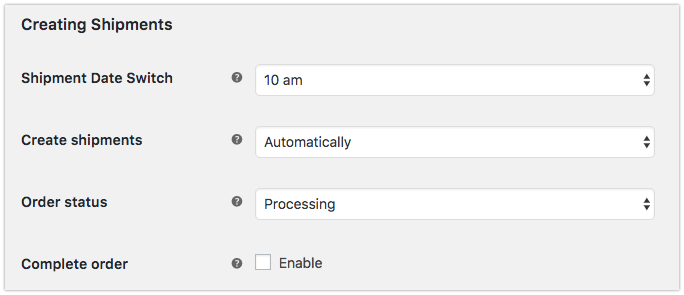 While on Shipment Date Switch field, you can select the hour after which the date of shipment will be set for the next day. So, if you send your orders at 2 pm, select that hour to offer the right shipment. In Create shipments field you can choose between automatic or manual shipping. If you decide to make it Automatically you have to select Order status for automatic shipment creation. Enable Complete order field if you want to automatically change the order status to completed after creating a shipment.
Printing options and email notifications

In Printing options you can set Label format in which the label will be generated. You can choose between HTML, CLP, and EPL. Here you can also add Tracking number link to customer emails.
Sender details
To create shipments and list services you have to fill the sender details.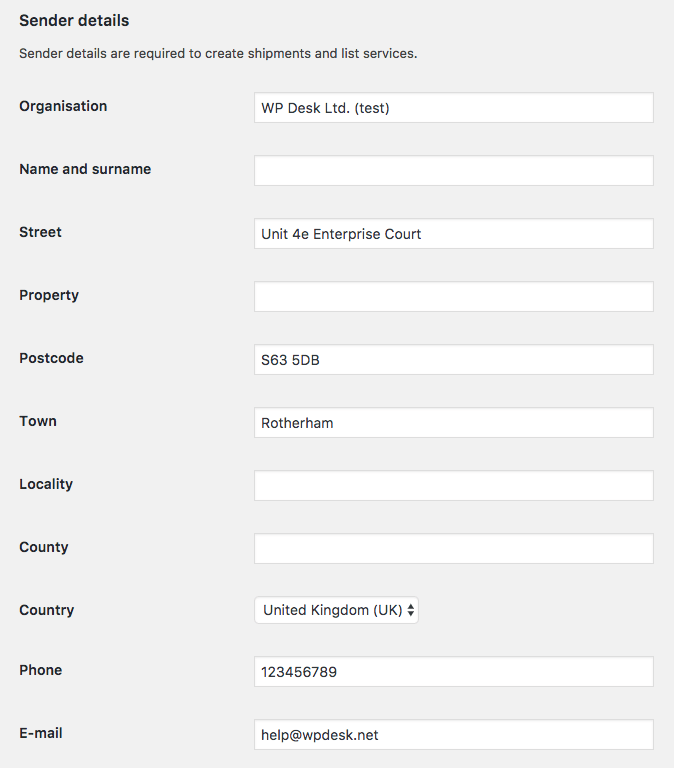 Shipping method configuration
Now, it's time to use Flexible Shipping to configure the shipping method. To integrate DPD Local with WooCommerce choose the shipping method in which you want to add DPD Local or make a new one. It has to be a Flexible Shipping method, in other cases, it won't work. When you have your shipping method edit it and in the Integration field choose DPD UK.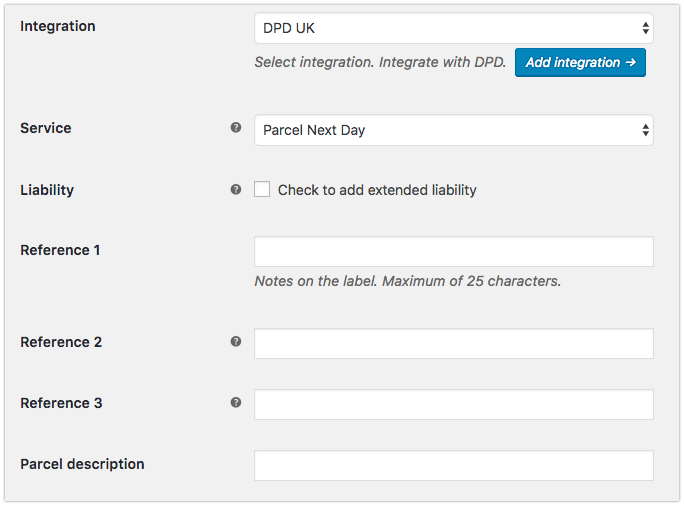 Next, choose one of the available DPD Service. You can also add Liability, References and Parcel description.
Save the changes, and that's it! You completed integration DPD Local with WooCommerce.
Summary
Now you know all about how to integrate DPD Local with WooCommerce. It's not that easy, but I hope that our plugins and this article will be helpful. Good luck!