Dream Home online furniture store is a great example of a successful WooCommerce website with nationwide delivery. They offer a wide range of appliances and accessories for homes and offices. In this case study, you'll learn how to configure custom shipping rules for furniture orders – from heavy and bulky to small and light.
What is the Dream Home store?
The furniture store called "Dream Home" is a local business in Ashkelon, Israel. Besides a physical store, they also run a WooCommerce website where they sell a wide range of furniture and products for homes and offices.
Within their assortment customers can find:
sofas, armchairs, living room tables and sideboards for living rooms and seating areas,
beds, mattresses, children's and youth rooms, sofa beds and one and a half beds for bedrooms,
tables and chairs for dining rooms and kitchens.
Their products design in modern and classic to fit any space. With emphasis on the high level of finish. Moreover, the manufacturing process is strict and uses quality raw materials.
Dream Home sells all their products via WooCommerce online store at dreamhomeil.com and they need a customizable and robust shipping solution for nationwide delivery.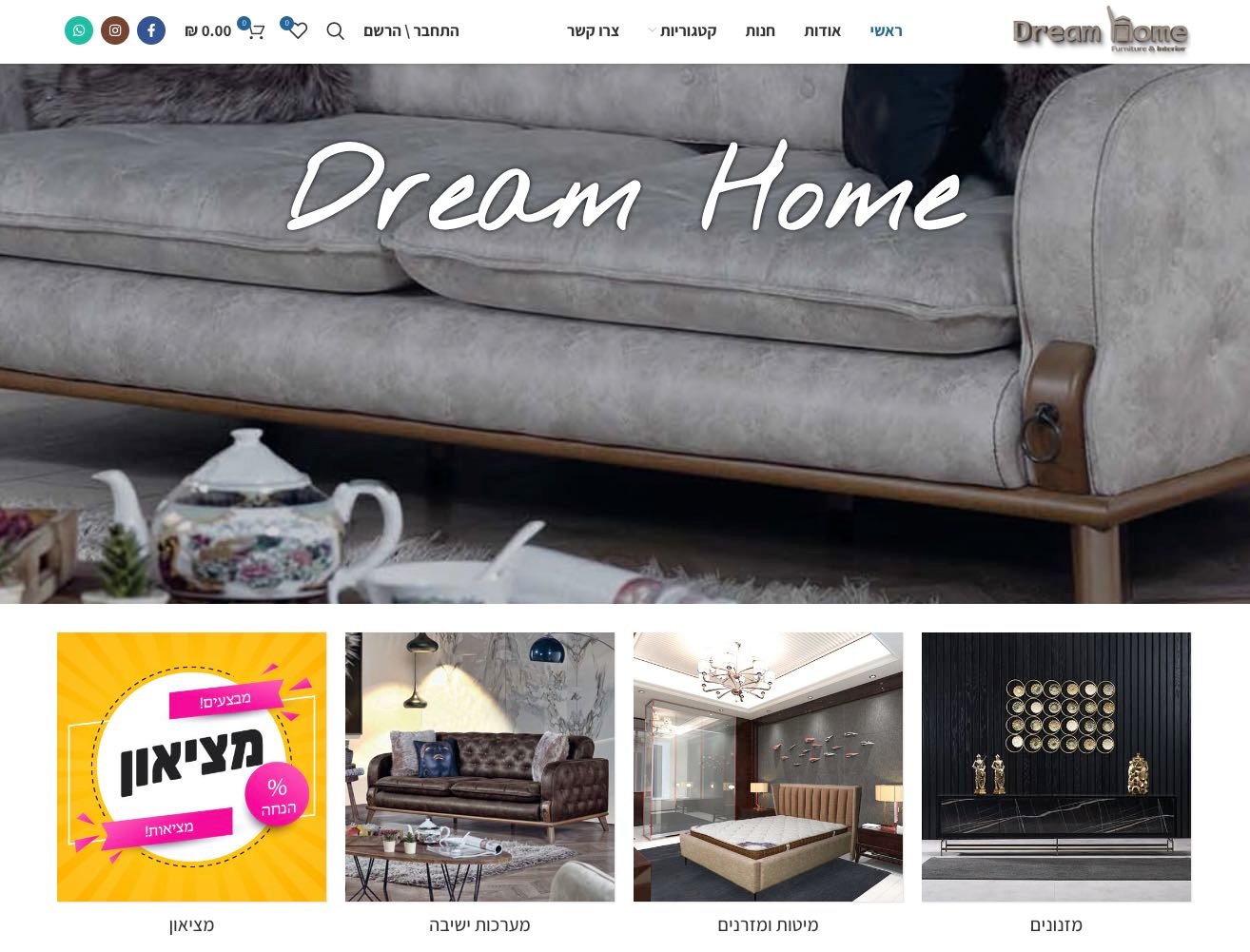 How to calculate delivery fee for furniture on WooCommerce?
Calculating the shipping cost is often a challenge. Especially the cost for products with different dimensions. As a store owner, you want to offer appropriate rates for orders with multiple products of different sizes.
Some products offered by Dream Home are heavy, some require assembly, and some are very light. Each piece of the product is an additional shipping cost. Several products can be packed together, so the cost must be calculated accordingly.
Dream Home has divided its products into 6 groups. Regardless of the number of products in the cart, shipping cost is calculated based on the following conditions:
For the first piece of the most expensive product, the shipping cost is always 100% of the shipping cost for that group.
Each additional item of the same or a different product is 50% of the shipping price for that group.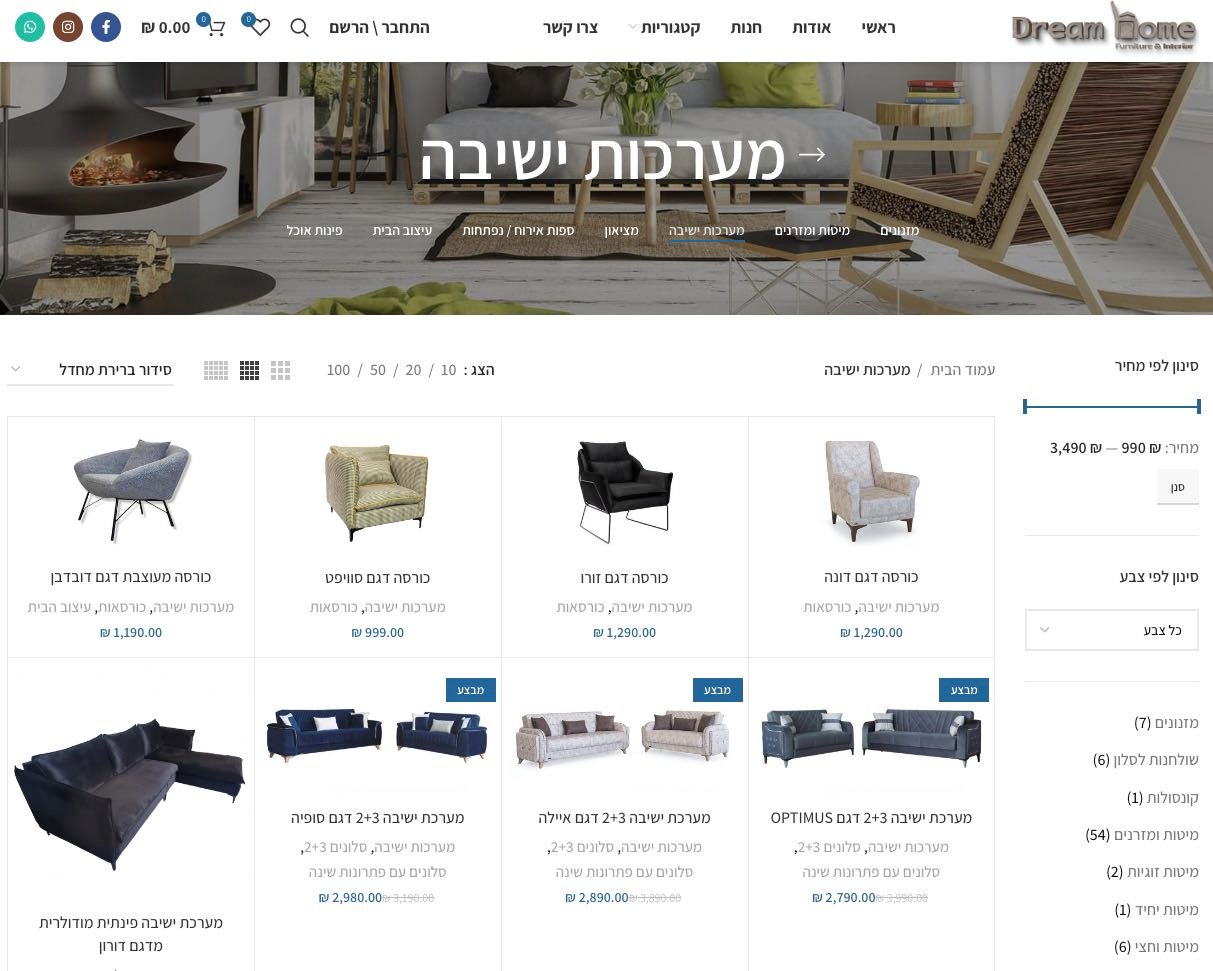 Configuring shipping methods for the furniture store on WooCommerce
Shipping Classes in WooCommerce
The built-in WooCommerce feature called "Shipping Classes" – is a great tool to group products with the same properties. For example, you can use them to distinguish between large, small, heavy and light products. That's precisely how Dream House store divided their products into six groups. And it's the first step that you should do in your own store.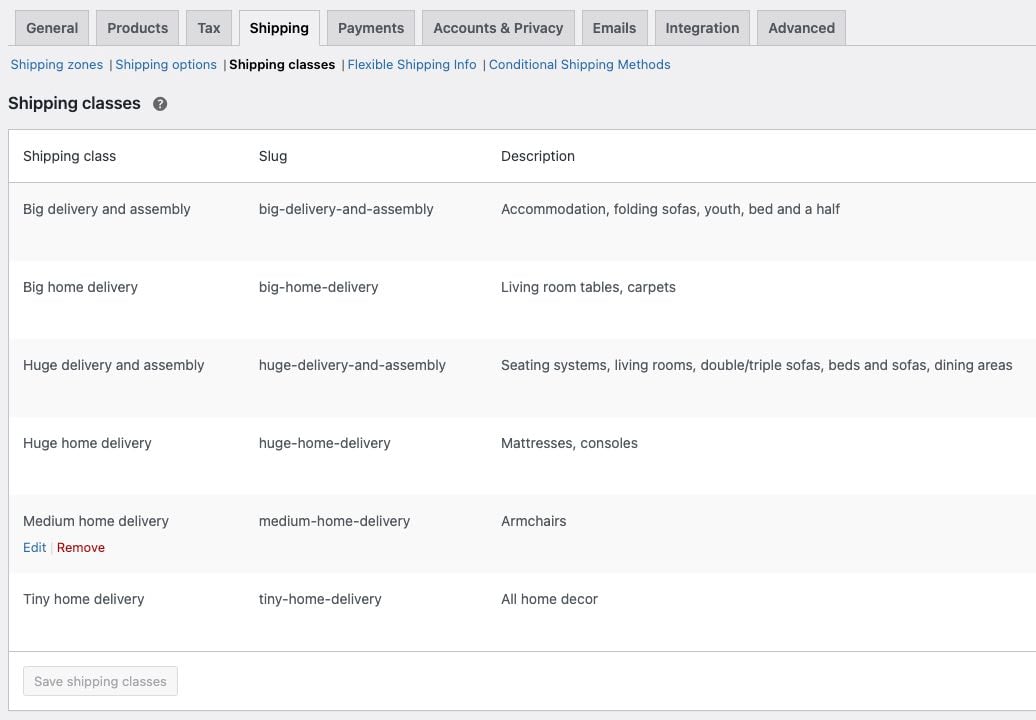 Shipping cost calculation plugin
If the shipping cost in your store is calculated based on your own rules, then you should consider using Table Rate plugin. This will make your rates easily adjustable. In other words, with your own calculation rules, you can set virtually any shipping price.
That's why Dream Home decided to use our Flexible Shipping PRO. You can use Flexible Shipping PRO plugin as a great solution to calculate the shipping cost based on Shipping classes and number of Items in the cart.
Flexible Shipping PRO WooCommerce

£

89
The best Table Rate Shipping for WooCommerce. Period. Create shipping rules based on weight, order totals or item count.
Add to cart
or
View Details
Octolize
Last Updated: 2023-11-16
Works with WooCommerce 7.9 - 8.3.x
Configuration of shipping methods with specific shipping classes
For each of the six shipping classes, Dream Home store has a specific shipping method created with Flexible Shipping PRO. As you can see on the screenshot below, the rule is triggered when the order contains a product from the "Huge delivery and assembly" shipping class. The first item costs $10, and so does every additional product.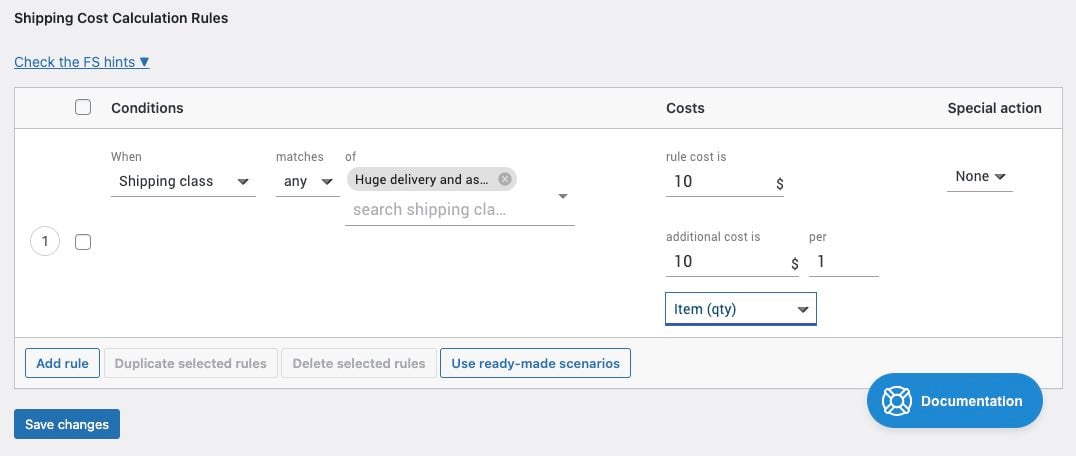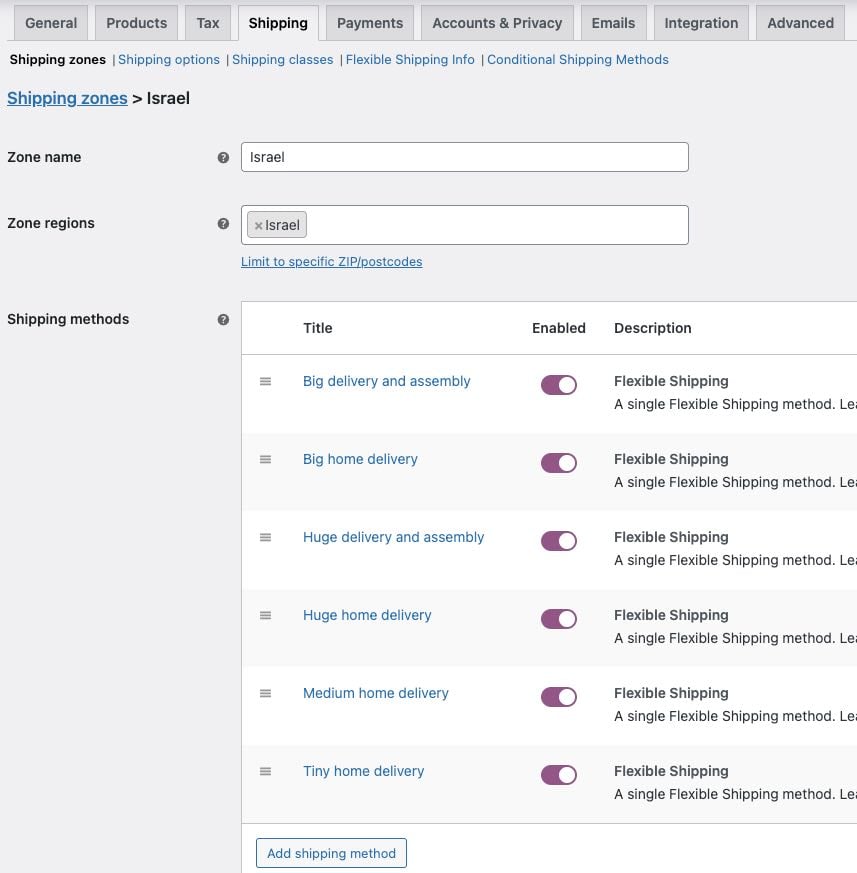 Displaying the correct shipping method
Conditional display of shipping methods in WooCommerce is a feature of the Flexible Shipping PRO plugin, as well as our Conditional Shipping Methods plugin. In this case, using the Conditional Shipping Methods plugin, Dream Home can display the correct shipping methods.
Configuration of shipping methods to be displayed only for specific classes
Each Conditional Shipping Method corresponds to the specific class – similarly as in the Flexible Shipping above. Within each one of them, the rules display the corresponding shipping method, based on the contents in the cart.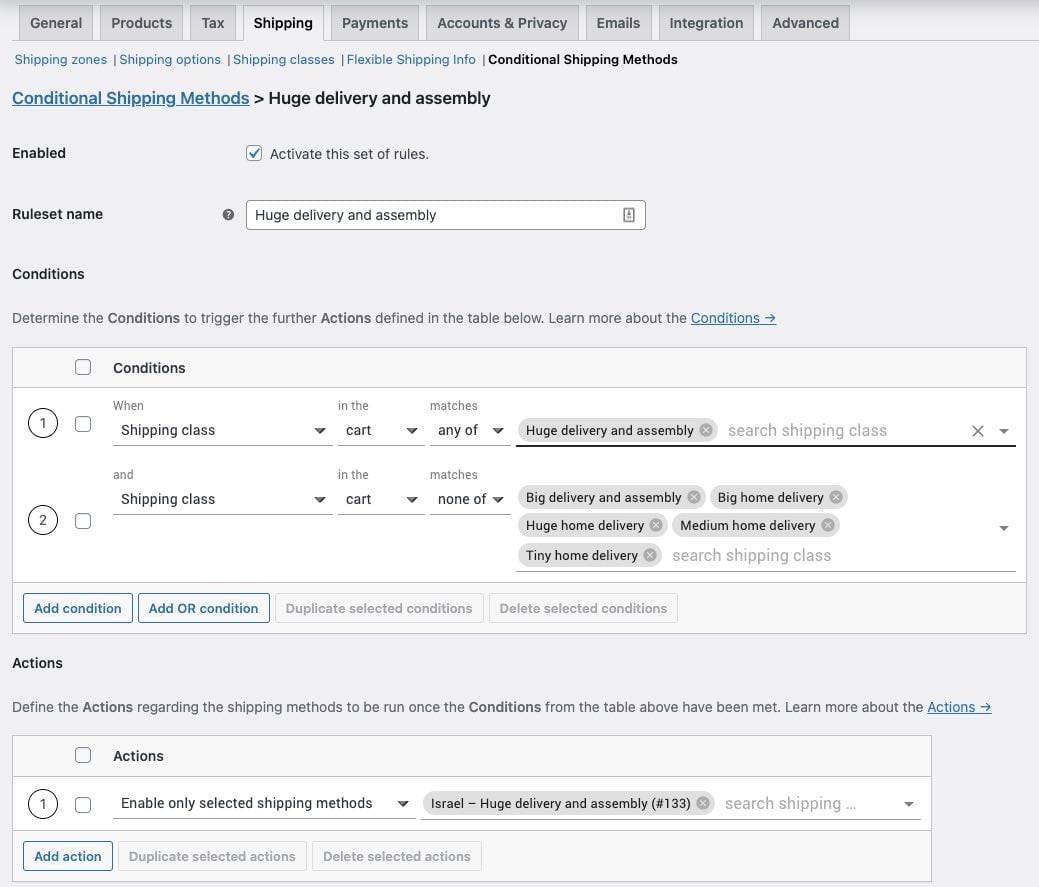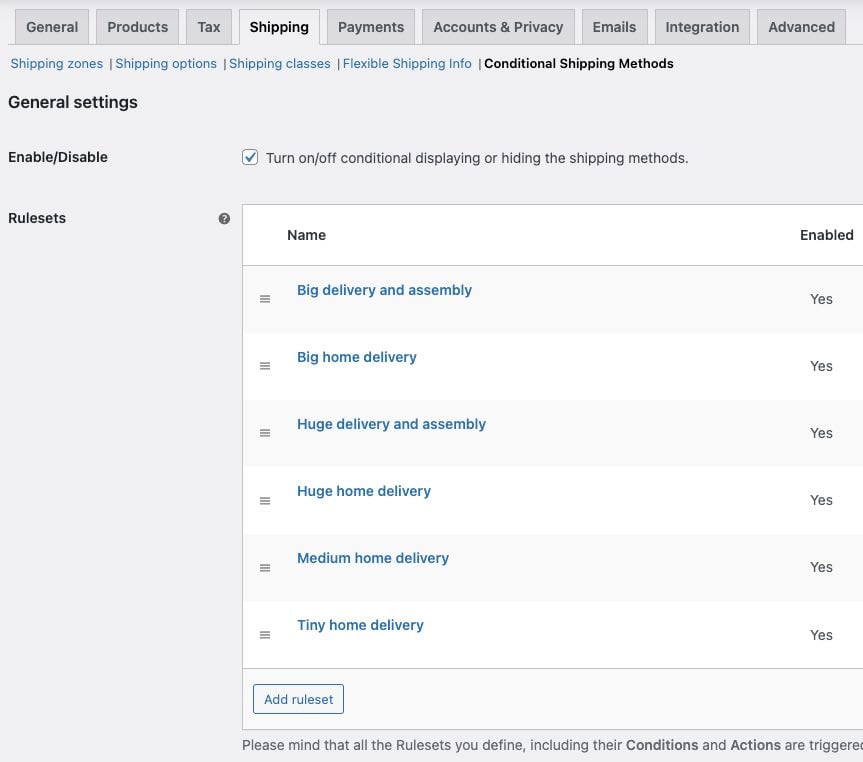 Please be aware that the above configuration screens including the shipping price and currency show an example set of rules created for this article. To preserve the privacy of store owners and their customers, we do not display their actual configurations and dashboards.
Conditional Shipping Methods

£

79
Conditionally display and hide the shipping methods in your WooCommerce store. Define the rules when the specific shipping methods should be available to pick and when not to.
Add to cart
or
View Details
Octolize
Last Updated: 2023-11-07
Works with WooCommerce 7.9 - 8.3.x
Table Rate WooCommerce plugins for furniture shipping
In this shipping scenario Dream Home furniture store is using a combination of two of our products:
Results – what Dream Home furniture store achieved?
As you can see above furniture delivery requires custom shipping solution. Thus, it has to be correctly calculated based on the size and weight of the products, and the agreement with the shipping provider. In conclusion, using both plugins allows Dream Home store customers to view and select the correct shipping cost and the correct shipping method. Now the calculation is consistent with the expected assumptions. Moreover, the store's customers get a fair price for the cost of shipping their furniture.
Feedback from owners of Dream Home store
We were met with prompt and professional assistance. Our rather complex needs were resolved with the plugins' configuration. We appreciate the help of Tomek (Octolize support team member).
Do you run a store that needs custom shipping rules?
Dream Home is one of over 250 000 WooCommerce stores that use our plugins and we're proud to create a unique shipping ecosystem. We are WooCommerce store owners ourselves, and we deeply understand the needs for a robust and complementary plugins that address individual shipping scenarios. That's why besides an extensive list of free and PRO plugins we also provide stellar support and continuous feature-rich updates for all our products.
If you run an online store, we encourage you to ask us anything in the comments below or reach us directly via contact form.