In this tutorial, I'll show you how to configure WooCommerce UPS shipping calculator. You will learn how to configure UPS shipping method with live cost calculations. The shipping cost in the cart will be the same amount that UPS charges you for shipping.
It's important for you as a store manager to charge customers a right amount for a shipping. You don't want to charge too much because you want your store to be competitive. You also don't want to charge too little. It generates costs and your store must be profitable. The shipping cost for your customer should be exactly the same to the UPS charges.
WooCommerce UPS shipping calculator in action
The shipping cost changes every time a customer makes changes in the cart. The rates are calculated automatically online in real-time. The shipping cost is based on cart contents and customer's address.
Look at the cart totals: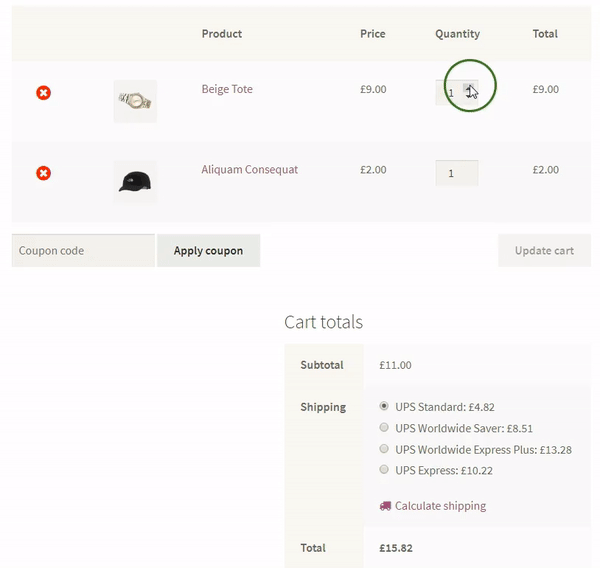 WooCommerce UPS Shipping plugin
Nice, isn't it? You need a plugin for that 🙂 It's called UPS WooCommerce Live Rates and Access Points and you can download it now for free. Download it and install it in your store if you want to go next in this tutorial.
Last Updated: 2022-10-03
Works with WooCommerce 6.6 - 7.0.x
As you can see on the plugin page linked above, this free UPS WooCommerce plugin lets you offer a full range of UPS shipping options. Integrating the plugin takes only 5 minutes. Your clients will see every UPS shipping option in the checkout of your store with its real price. The shipping cost is calculated automatically online.
WooCommerce UPS configuration
Once you install the plugin, you need to configure it.
This is easy. Simply provide your UPS account credentials and you're ready to go next.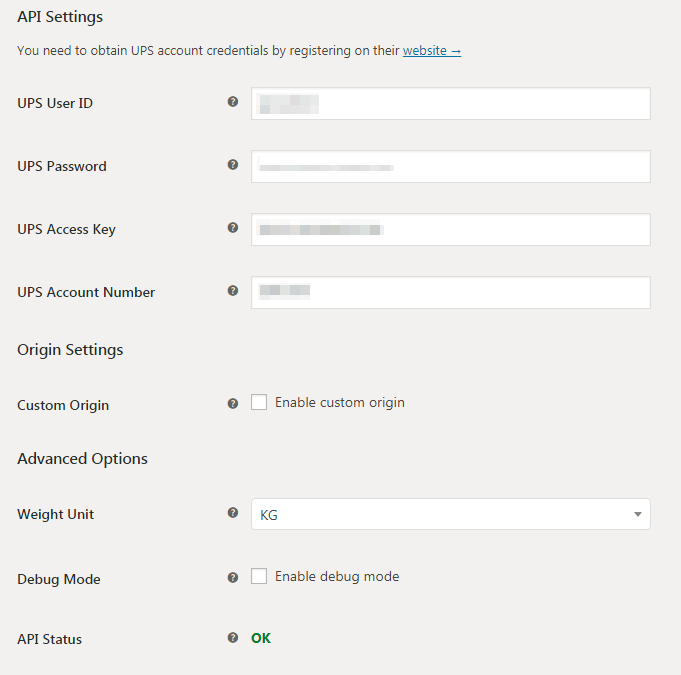 Next step. Go to WooCommerce → Settings → Shipping → Shipping zones and select the shipping zone to which you want to add UPS shipping method.

On the next screen click the Add shipping method button and select UPS.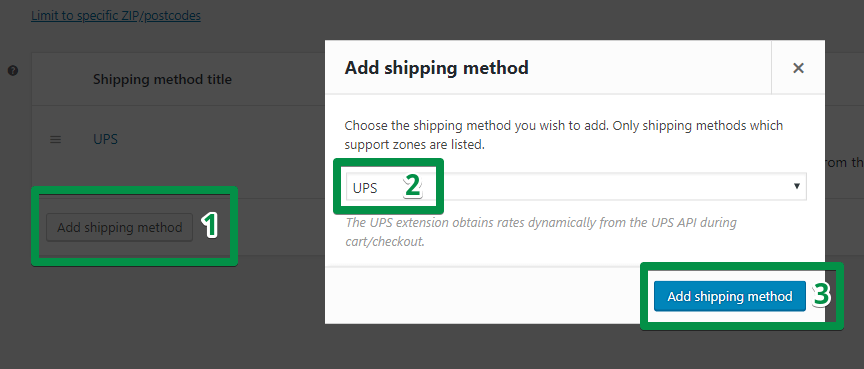 And… it's working now! Once you configure the plugin and add the shipping method, the WooCommerce UPS shipping calculator works automatically in your store's cart.
Are your ready to use UPS shipping in your WooCommerce store?
In this short article, you have learned how to configure WooCommerce UPS shipping calculator. I hope it helped you. If you have any questions, let us know in the comments section below!
We also created The Ultimate Guide to WooCommerce Shipping. You should definitely check it out if you are a beginner!