Sometimes, store owners want to add shipping insurance in WooCommerce to more expensive orders. In this article, I'll show you how to do it with a free version of Flexible Shipping plugin, and share with you a ready-to-use file with the presented example, that you can import to your own store.

Adding the cost of insurance to shipping price for more expensive orders is really easy to configure. I'll show you how to do it in a few easy steps. All you need is an excellent plugin to control shipping methods. And what can be better than our Flexible Shipping?
Flexible Shipping Plugin
First, you have to download the free version of our favourite plugin – Flexible Shipping. You can use it to add shipping insurance in WooCommerce, but it has a lot of other features, even in the free version.
Flexible Shipping WooCommerce
The best Table Rate Shipping for WooCommerce. Period. Create shipping rules based on weight, order totals or item count.
Download for free
or
Go to WordPress.org
Octolize
Last Updated: 2023-11-23
Works with WooCommerce 7.9 - 8.3.x
How to add shipping insurance to shipping price in WooCommerce
I'll show you how to do it in one example. You have a shop which ships products to customers, and you'd like to ensure every package worth more than $100. It's an additional cost for you, so you want to add the extra cost of shipping for customers. Let's assume that insuring packages cost $5.
Go to WooCommerce → Settings → Shipping, choose shipping zone you want to edit or add new shipping method. Remember, it has to be a Flexible Shipping kind of method.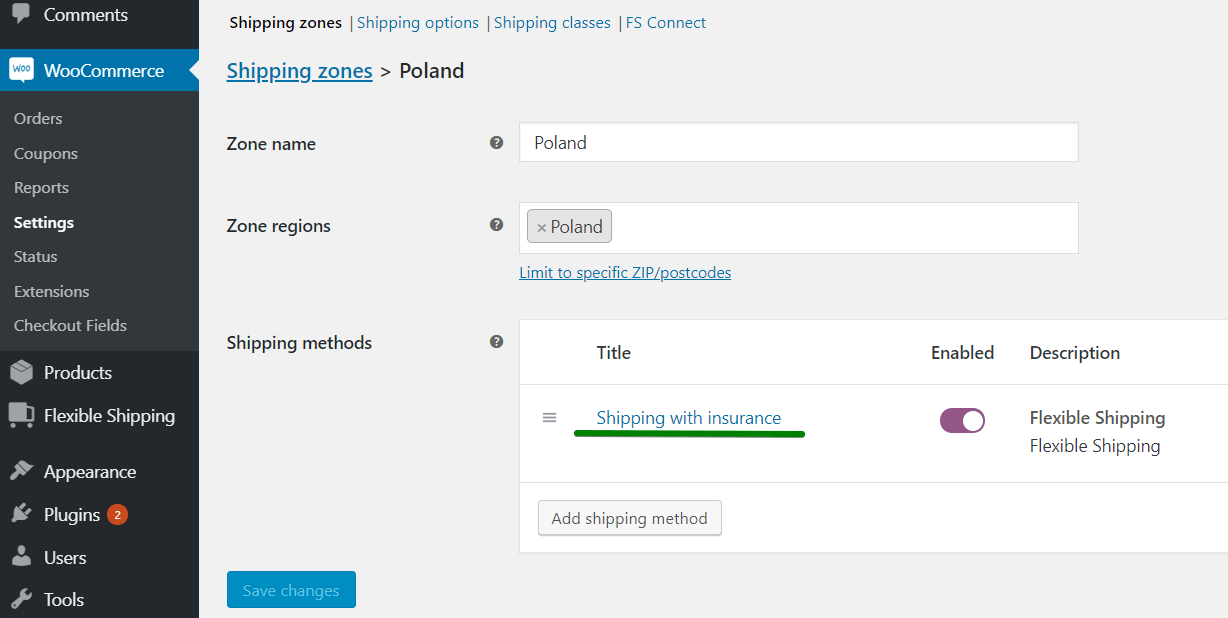 Now you can add a rule based on Price and set: When: Price, is from: 100, rule cost is: 5.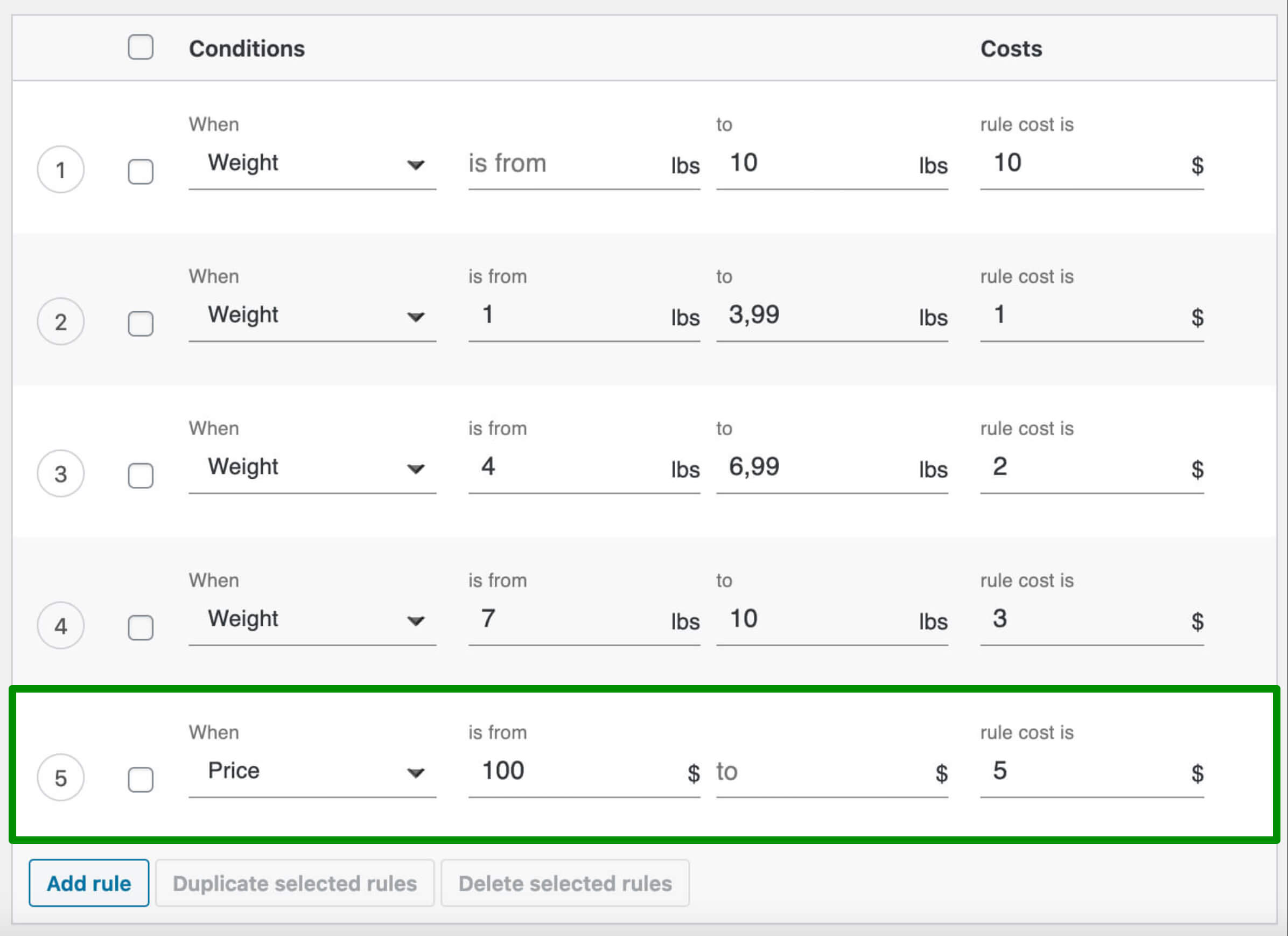 Click Save Changes. Now, when the customer's order exceeds $100 insurance cost will be automatically added to the shipping price.