xEvery WooCommerce store owner faces a difficult decision – which plugin should I buy? There are a few areas where the choice is really difficult. How about Table Rate Shipping plugins? I'll present four of the best plugins with table comparison.
By using table rate shipping, store owners can modify the shipping rules based on any of various factors like quantity, weight, total price, shipping zones, and classes. It's an essential factor of most online stores. Shipping is a big part of the business and choosing the right tool to control it, can be crucial.
There are plenty of plugins on the market that gives you similar functionalities. The most popular plugins are developed by experienced companies so they can be trusted. When choosing one for your WooCommerce store, it's important to focus on additional features, support and updates frequency.
Let's see what the most popular plugins on the market are offering.
Table Rate Shipping by WooCommerce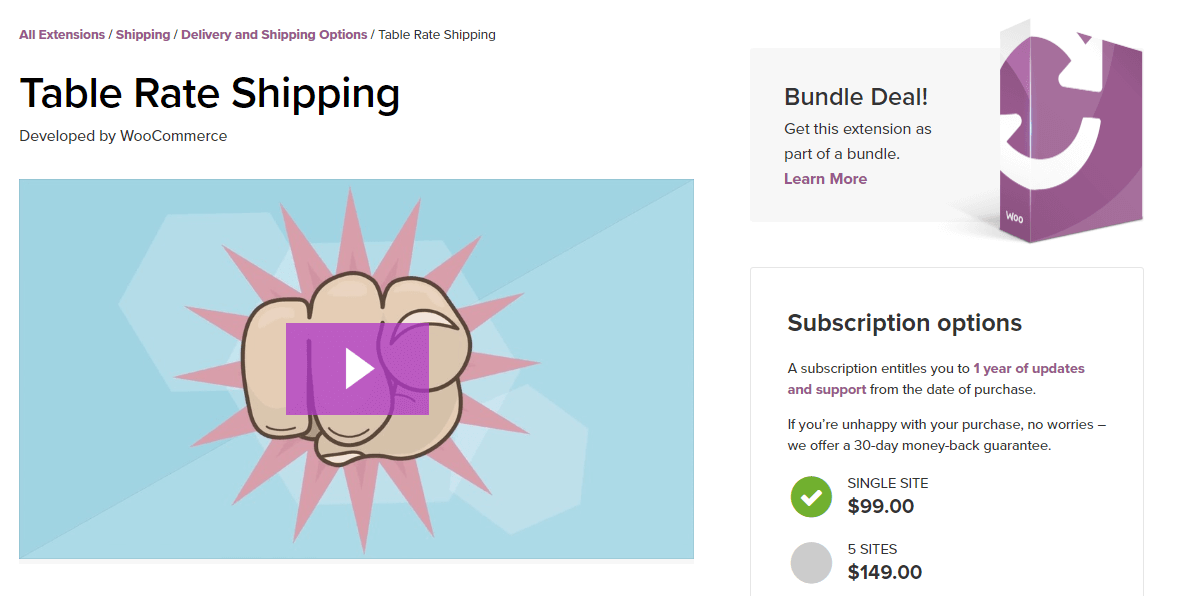 Table Rate Shipping plugins comparison has to start from plugin developed by the WooCommerce team. It's packed with features so you can define numerous shipping rates. You can set shipping rates based on destination, weight, quantity, and price. It supports shipping rates based on different shipping zones and classes. It works well and is often updated.
It's a good way to manage shipping, but can be pricey ($99 for one store), and doesn't have a free version to try it out or use basic functionalities. In this case, you not only pay for the plugin itself but also for a WooCommerce brand. You can find cheaper alternatives with similar features.
Table Rate Shipping for WooCommerce

It's a very popular plugin, mainly because it's known as a cheap alternative for the previous one. It gives the ability to add many shipping rate options to the WooCommerce store. You can use it to set shipping rules based on quantity, weight, dimensions, destination, and price. It's a good option to offer your customers discounted or free shipping.
Price for this plugin is $25, but you have to pay extra to extend support to 12 months. In this sort of plugins, support is crucial, so actually, you have to pay more. Still, it's cheaper than the previous plugin, and maybe because of that, it has sold more than 16,000 copies.
Flexible Shipping by WP Desk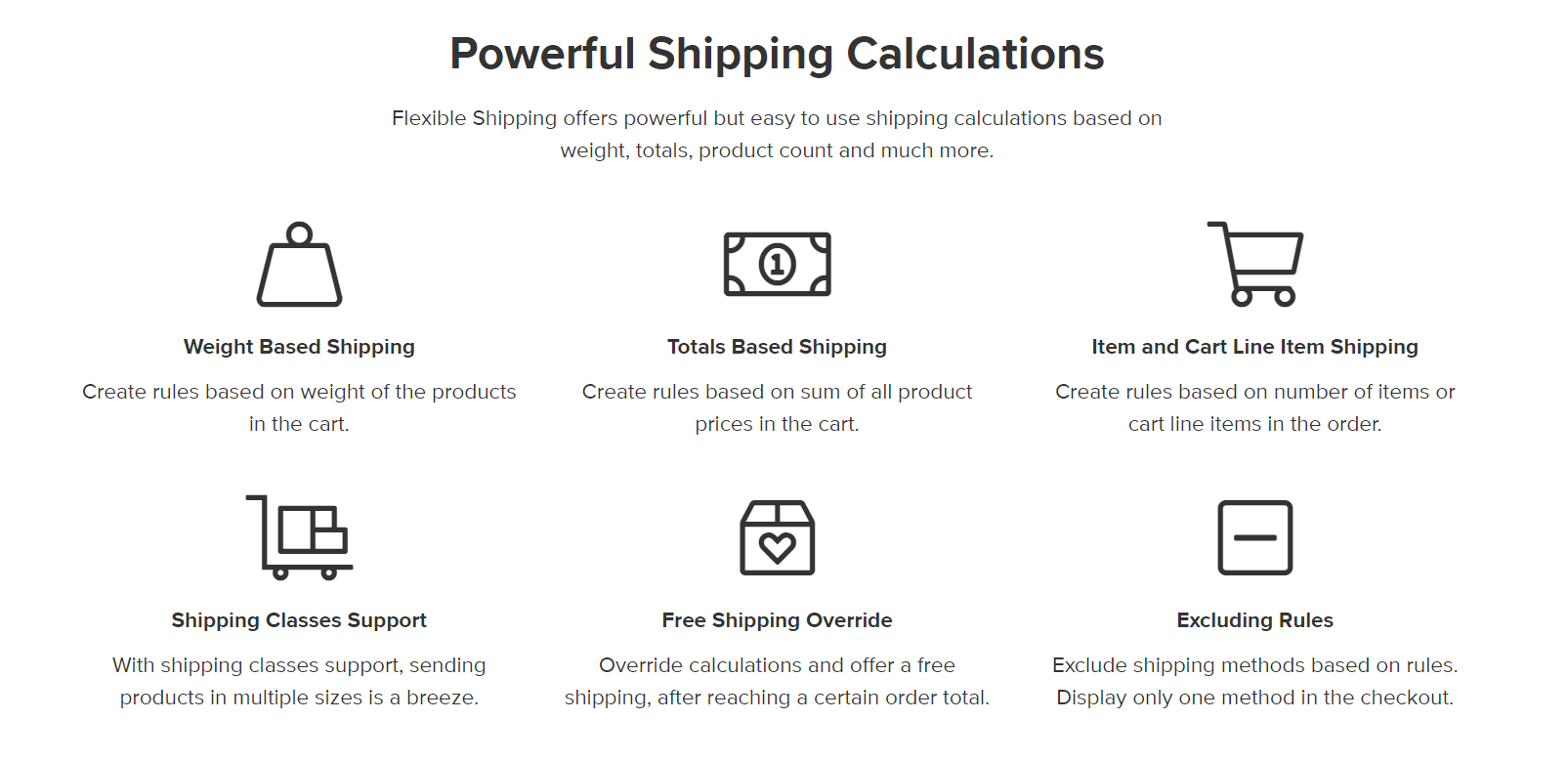 The first thing that stands out Flexible Shipping from other mentioned plugins is the free version. It's a great way to test basic functions, or just use it if it's enough for your store. That's a great way to save money, especially for smaller or new stores! In the free version, you can define shipping rates based on cart total and weight. You can also add free shipping, show selected shipping methods only for logged in users and import real use cases made by WP Desk team with CSV tool.
Flexible Shipping PRO WooCommerce

€

89
The best Table Rate Shipping for WooCommerce. Period. Create shipping rules based on weight, order totals or item count.
Add to cart
or
View Details
Octolize
Last Updated: 2023-10-04
Works with WooCommerce 7.8 - 8.2.x
Of course, it has a paid version also ($79), with numerous additional features. It gives you the ability to add shipping rate based on shipping classes and number of items or cart line items in the order. The premium plugin lets you set maximum shipping cost per shipping method, adding coupons for free shipping and many more. It works great with WPML, Polylang, and the best currency switchers. The most important is the 1-on-1 help & support, that can assist you with any trouble using Flexible Shipping.
Which Table Rate Shipping plugin is the best?
I won't give you a simple answer to that question. Remember that stores can be very different, and not always the most popular plugin will be the best for you. Try to adjust your choice to your business requirements. Maybe you need only basic functions delivered by free versions, or maybe you'll need additional features. I hope that this article will help you to make the best decision on which Table Rate Shipping plugins you should use.