Flat Rate is not enough for most of the e-commerce stores. You know it doesn't work for you, too. You need to configure WooCommerce shipping by rules. Here you have a quick guide from which you'll learn the configuration.
Table Rate Shipping method
There is a method which helps to configure the shipping rules. People call it the table rate shipping. We'll use this method.
Look: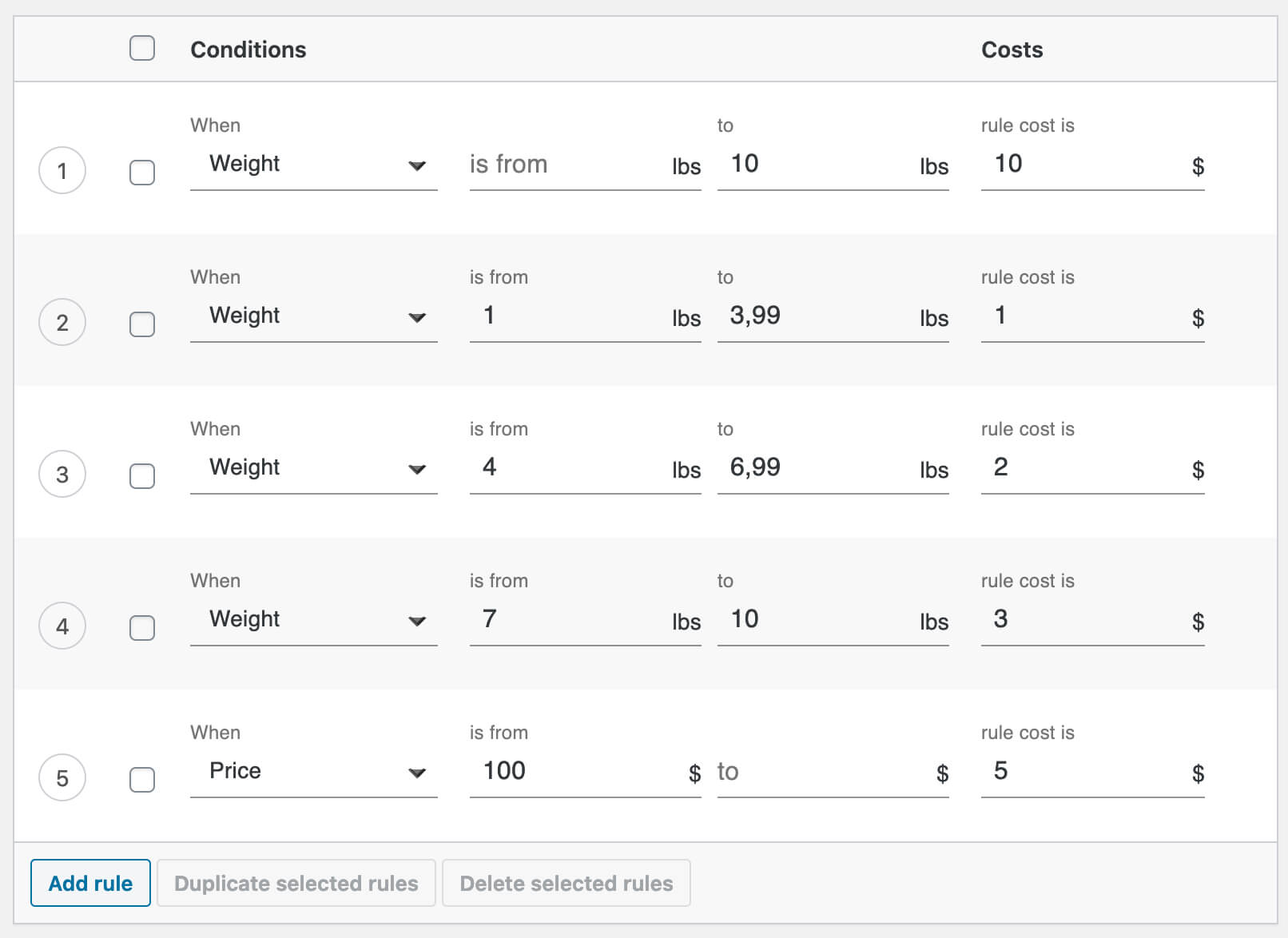 That's an example of table rate. It consists of a table hence the name of the method.
As you see, each row is a rule, in fact.
You can configure different rules. It depends on the plugin you use. I'll recommend you (probably) the best one, later in this article.
Type of rules
The most popular rules base on:
cart weight
total order price
number of items in a cart
also, a number of unique products in a cart
shipping classes
Therefore, you can configure rules such as:
start with $10, for each item add $1
free shipping in general, but $5 for heavy products
$8 up to 1kg, then $12 or free shipping if an order is over $300
and so on.
In most cases, your only limit is your imagination and ability to write down the rules 🙂
Best plugin for shipping by rules
You can create virtually any shipping scenario you want due to configuring shipping by rules. It's a really powerful method.
Also, over 100,000 people use Flexible Shipping on a daily basis.
People think it works great and it does the job: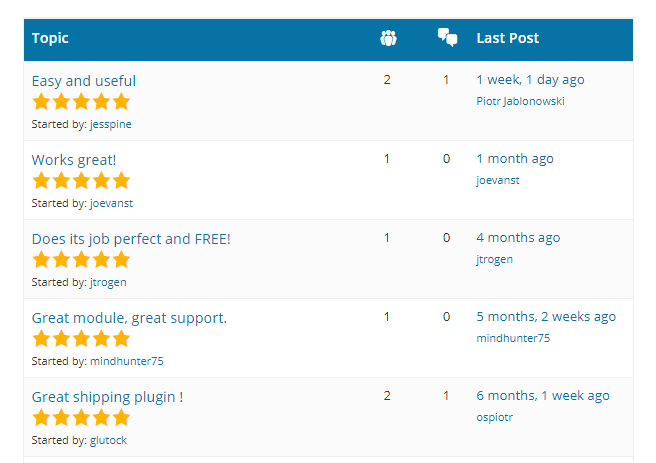 I guarantee you that you'll be able to configure WooCommerce shipping by rules.
You'd need to upgrade the plugin to PRO version for some features, to be honest.
However, most of the users use the free version. Check if it works for you, too. You can decide to upgrade later.
Flexible Shipping WooCommerce
The best Table Rate Shipping for WooCommerce. Period. Create shipping rules based on weight, order totals or item count.
Download for free
or
Go to WordPress.org
Octolize
Last Updated: 2023-11-23
Works with WooCommerce 7.9 - 8.3.x
Shipping rules configuration
If you need any more help, check out our blog guides or docs.
Summary
You've just learned how to configure shipping by rules. Let me know how you like the method.