The Octolize Free Shipping Goals is an advanced solution for no cost delivery. With this powerful app, Shopify shop owners can maintain control over multiple free shipping rules while increasing order value.
Running a successful online store requires striking a balance between enticing customers with free shipping offers and maintaining profitability. Providing free shipping is an immensely effective method to amplify your sales, elevate the average order value (AOV), and incentivize customers to engage in more shopping. Fortunately, there's a perfect solution to achieve this delicate equilibrium – the Octolize Free Shipping Goals! Our powerful Shopify app empowers shop owners to enhance shipping strategy, delight customers with enticing offers, and boost sales without compromising your bottom line.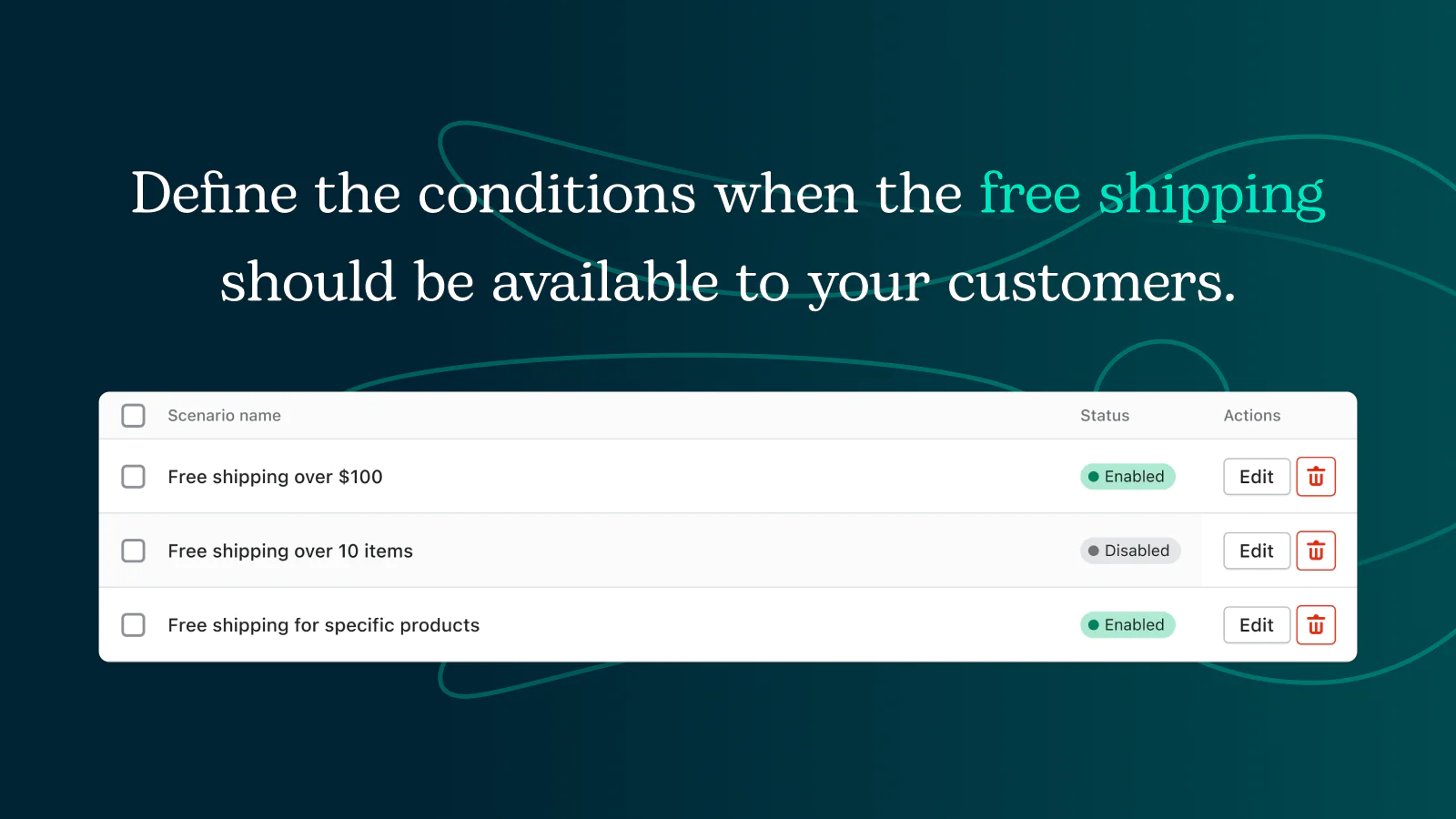 Costless delivery with Octolize Free Shipping Goals
The Octolize Free Shipping Goals lets you create and customize free shipping rules that align perfectly with your business needs. Whether you want to offer free shipping based on cart value, item quantity, or specific products, this app has you covered. Additionally, personalize both the name and additional description of the 'Free Shipping' method according to your preferences. You can even set and use multiple costless shipping scenarios. With this level of flexibility, you can design enticing promotions that entice customers to increase their cart value, boosting both sales and customer satisfaction.
How does Octolize Free Shipping Goals work?
Our Shopify app offers a convenient solution to provide multiple free shipping rules for your customers. Thanks to the Carrier Service API, our app can dynamically verify if a given order is entitled to costless delivery. If not, a corresponding encouraging message can be displayed in your store. Moreover, Octolize Free Shipping Goals can work with all other shipping options – both the default Shopify methods or 3rd party shipping methods. This flexibility enables your customers to receive products free of charge, while increasing your average order value.
Different free shipping scenarios – use one or any combination of them to boost sales
We offer three options for customizing free shipping scenarios in your Shopify store:
Cart value: Set a free shipping threshold and offer customers free shipping when their cart value reaches the defined amount.
Item quantity: Provide quantity-based free shipping when customers add a specific number of products to their cart.
Cart contains: Grant free shipping when a specific product is added to the cart.

Achieve seamless integration with your Shopify store and theme
Installing the Octolize Free Shipping Goals app into your Shopify store is a breeze. The app seamlessly integrates with your current theme, maintaining a consistent and professional appearance across your website. No need for complicated coding or design tweaks. Simply adjust the settings to your liking, and the app handles everything effortlessly. Plus, it remains functional even if you switch themes or incorporate other design elements.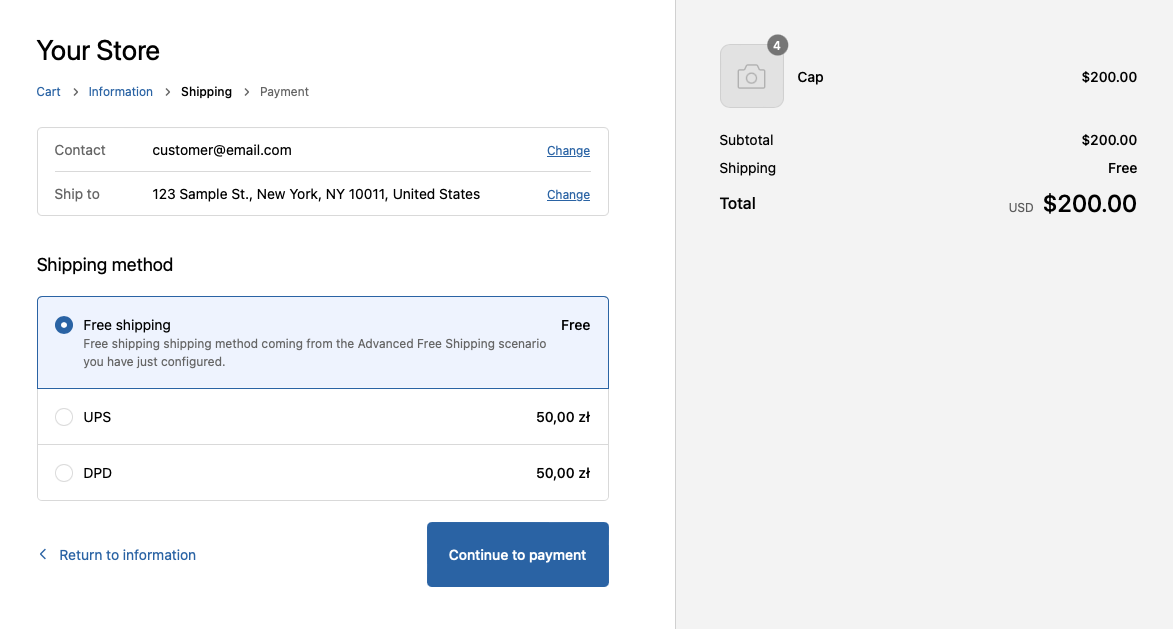 Summary of Octolize Free Shipping Goals the Shopify App
The Octolize Free Shipping Goals App is the go-to free shipping solution for Shopify store owners seeking to elevate their shipping strategies and grow their businesses. With customizable rules, encouraging messages for customers, and user-friendly setup, this app offers everything you need to stand out in a competitive market. Embrace the power of enticing free shipping offers while maintaining profitability and watch as your Shopify store flourishes with happy, loyal customers!