We understand how important it is to test and verify the functionality of WordPress plugins. That's why we have created a dedicated Flexible Shipping Demo, where you can test all of our plugins for 7 days completely free of charge.

Flexible Shipping Demo is a dedicated WordPress instance created just for your use. It contains all our plugins, which you can freely test there. It also includes WooCommerce in the latest version and a Storefront theme. Besides, in the store, you will find product examples that will make testing much easier. Once the demo is generated, you have 7 days to use it. After that time it will be deleted.
How to get a Flexible Shipping Demo?
If you want to test our plugins, you can use a direct link to our Flexible Shipping Demo. You can also find links on the product pages of our plugins.
When you enter the demo page, all you have to do is enter your email address. It's only for the Demo purpose, so we can ensure that you won't get any spam mail from us. Remember to check the box I confirm I have entered a valid email address.
Then, click on the Send me the login credentials button. After a few seconds, you should get the Your demo site is ready message.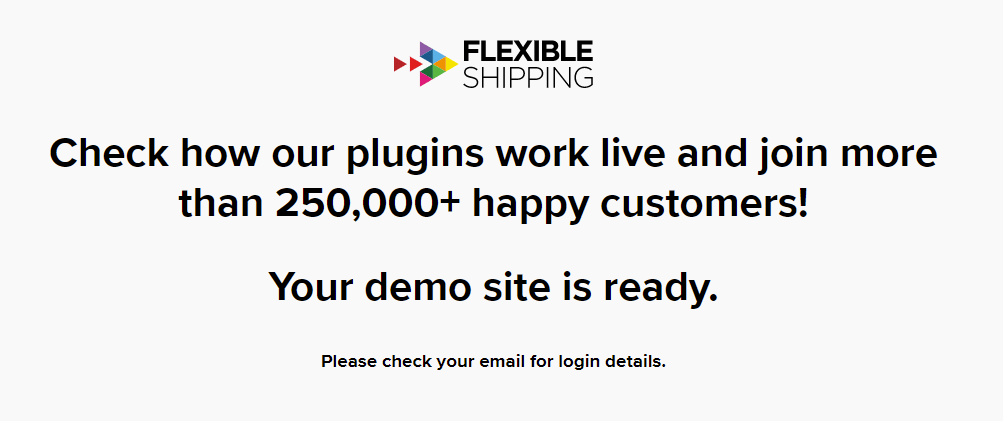 Now, check your email for login credentials. If it hasn't come to you after a few minutes, please check your spam folder. The email will look like this: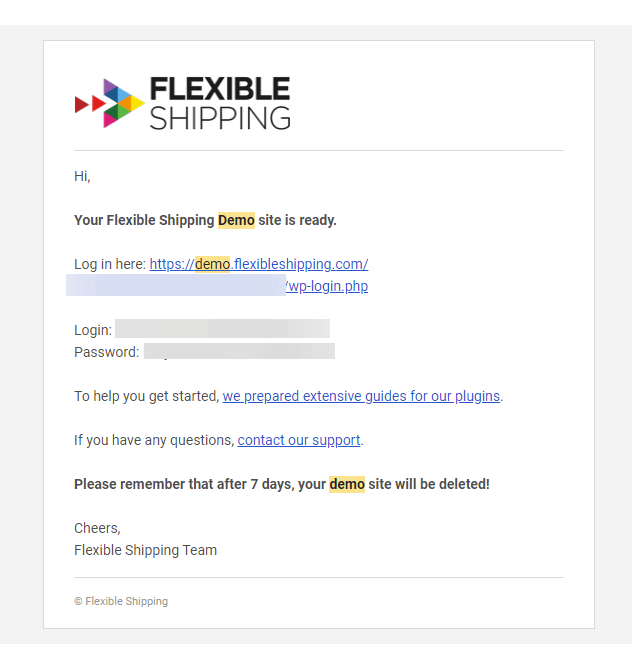 Just use a link to log in to your Demo and use the login credentials included in your email. Once you're logged in, you can test and review all of our plugins.
We recommend taking a closer look at our Welcome Page (it will be displayed after you log in to your Demo) when you'll find a lot of useful information and additional content.

Benefits of the Flexible shipping Demo
Flexible Shipping Demo allows you to test our plugins without much effort, and what's most important, for free. This way, you can quickly verify if our solution is right for you. You can test the performance of free plugins without installing them on your WordPress or check the functionality of PRO plugins before you buy them.
The demo also makes it easier for you to contact us. On most pages, you'll see a special Help button that will open a direct contact form to our support team that will answer all of your presale questions.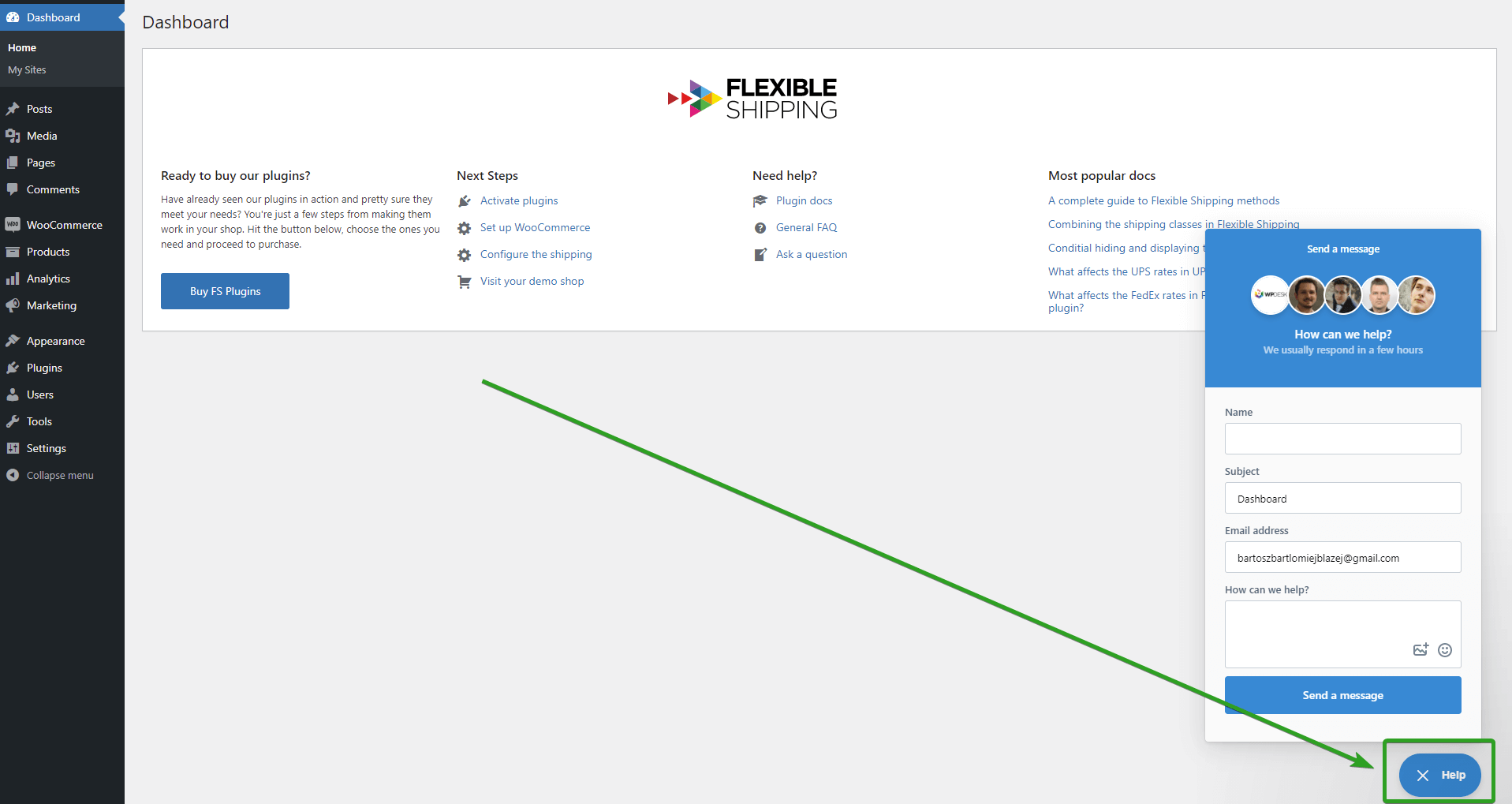 Complete list of all plugins available for tests in the Flexible Shipping Demo:
Flexible Shipping

Flexible Shipping Pro

Flexible Shipping Import/Export for WooCommerce

Flexible Shipping Locations

Flexible Printing WooCommerce

DHL Express WooCommerce Live Rates

DHL Express WooCommerce Live Rates PRO

UPS WooCommerce Live Rates and Access Points

UPS WooCommerce Live Rates and Access Points PRO

FedEx WooCommerce Live Rates

FedEx WooCommerce Live Rates PRO

DPD UK & DPD Local WooCommerce

Multi Vendor Shipping for WooCommerce

Shipping Packages WooCommerce

Conditional Shipping Methods
Let us know what you think
For now, it's the first version of the Flexible Shipping Demo. We will try to develop it to be as helpful to you as possible. Therefore, if you have any suggestions, please share them in the comments section below this article.